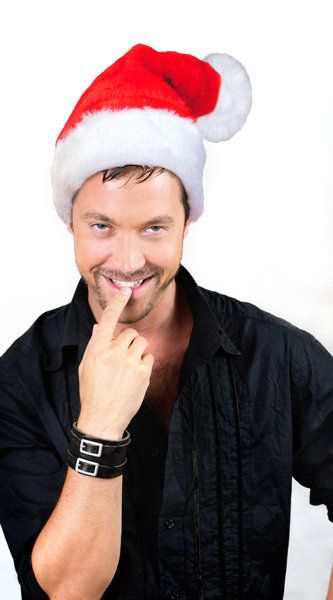 UPDATED
Out Rocker Josh Zuckerman has recorded his own Christmas song, a rollicking and blazing rock song to keep you grooving through the holidays,
All I Want For Christmas Is You
. I have always loved Josh's music, his sexy growl and muscular vocals setting the pace for his driving guitar. And he's pretty nice to look at, too!
You know you can't go wrong when you start with lyrics like this:
Twas the night of the party and all through the town
no cops were a stirrin and no parents were around
the girls they were dancing on the chimney oh so well
with hopes that by midnight he'd be ringing those sleigh bells yeah
So, give it a listen below.
And I've been given permission to give some MP3's away, so leave a comment and tell me why you'd like your own copy, and you might be rockin' with Josh (on your iPod) this Christmas! For more about where you might be able to find the sexy guitarist, check out Josh's website
here
.
Well, I got the OK from Josh to offer the download to everyone! I am grateful, cause I didn't want to have to make a decision on my own, and everyone deserves a gift like this for the holidays, don't they? So just
click here
to download it!