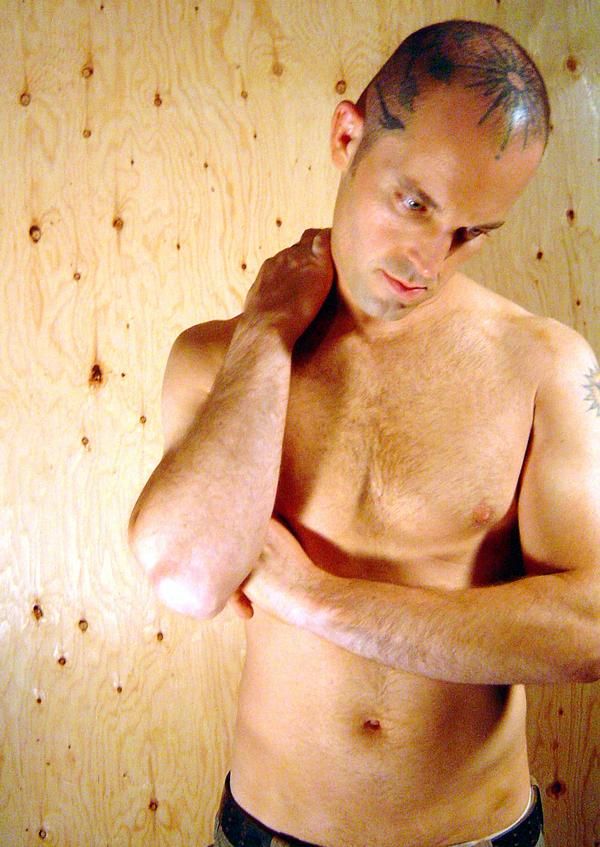 I recently asked 5 questions to some of my favorite performers featured on this blog, wanting to add a little something to the holiday season. I wanted to learn a bit more about the artists, and their thoughts on music. Daniel Cartier is the next stop on my holiday rounds. As well as being a singer/songwriter, Daniel is also a artist, have some pieces in galleries in New York.
I have been enchanted by Daniel's music for several years now, and find it speaks to me in different ways than much does, as is the case with my favorites. They have a certain something that just makes their voice touch my heart, touch my soul in a way many don't. His videos often have an interesting perspective, perhaps due to his background in art. Take, for example, the hypnotic quality of
Hovering
, from his album
Redemption
.
I have been in contact with Daniel for several years, all online. I have yet to see him perform live, but hope to get the chance at some point. So when I thought of this series, I knew I wanted to include him, as someone of whom I wanted to learn a little bit more
So I was eager to ask him what his favorite holiday song was, and it didn't take him long to answer.
"Have Yourself a Merry Little Christmas
, by Judy Garland." What holiday song does he like to perform? "Uh...
Have Yourself a Merry Little Christmas
," he answered wryly, "but I'm no Judy!" I don't have a copy of Daniel singing it, but I do have one where Judy does.
As to what his hopes are for the coming New Year, he was very philosophical in his answer. "That I can feel a deep acceptance for whatever comes to pass. If there are things I cannot accept," he continued, "I hope I have the courage to stand up and do something about them if I'm able. The fact is, 2011 will be whatever it winds up being. All I can effectively pray for is acceptance and the willingness to be in the solution if that's possible."
Since we are talking about the New Year, I thought I would run a video of Daniel singing the consummate song for that particular holiday,
Auld Lang Syne
.
As I am always fascinated by what artists might actually have on their iPods, I wanted to know what he was listening to this year. "Yikes... can I say my own music? Is that obnoxious? I think my album
Redemption
is the best thing I've ever done. It's a shame my crazy personal life forced it to be temporarily sidelined," he said. "I also love new music by Katy Perry, Keisha, Daft Punk, Florence and the Machine and so on and so forth."
Daniel has recorded some holiday music, including a very cool version of
Carol of the Bells
. It was on his
This Christmas
CD, which, of course, I had to own!
Since we've covered the past and present, what about the future? What is Daniel looking forward to musically in 2011? "I'm looking forward to relaunching my album Redemption," he said, "and getting my song
Married
out to the masses in support of marriage equality for everyone, everywhere." Well, that is exciting, since I know it from the album. But I look forward to seeing a video at some point.
For more about Daniel, check out his official website
here
. There you can also find out where to buy his music, either directly from him, or find links to buy from iTunes or Amazon. As I skim through the available albums, I have to laugh, cause I have them all.