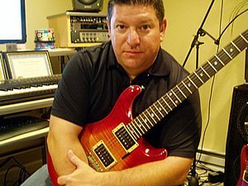 Just a beautiful version of the classic British Christmas song,
Greensleeves
, as played by Brendan Peter. Brendan is the brother of blog favorite, SIRPAUL. And it certainly seems as though talent runs in the family, if this is any indication of Brendan's ability to play the guitar. It should come as no surprise, as their sister, Cherylyn, is a singer as well, scoring big on the Dance charts.
You can also hear Brandan's work on a rather nice jazz-fusion arrangement, with a dash of Spanish influence, of
On A Saturday
, a selection from the album
Autumn Blaze
, available on iTunes. You can find it on iTunes
here
.
You can sample more of his music and find more information at his website,
here
.