The statement with the YouTube clip says it all.
It Gets Better when our entire community comes in support of LGBTQ youth! Thanks to everyone who joined us to record your message of hope and support for queer youth at this year's Philly Outfest!
The LGBT community of the city of Philadelphia gathered round to offer their words of support and encouragement to the LGBT Youth, and it is well worth hearing. Take the time to watch this video, and forward it to others who might need to hear the message. It is important to let the kids know while their world might seem dark and stormy at the moment, this too shall pass, and there is a world of change coming their way.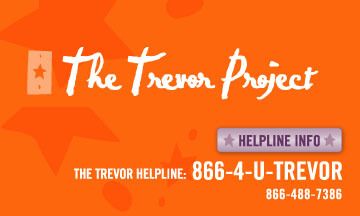 If you are someone, or know someone who might be feeling the effects of prejudice and bullying,
here
is the website for
The Trevor Project
. They have set up a hotline that can be reached at
(866)488-7386
. Share the number with those how you think might benefit, because the teenage years are hard enough without the additional issues discovering you are gay, lesbian, bisexual or transgender.