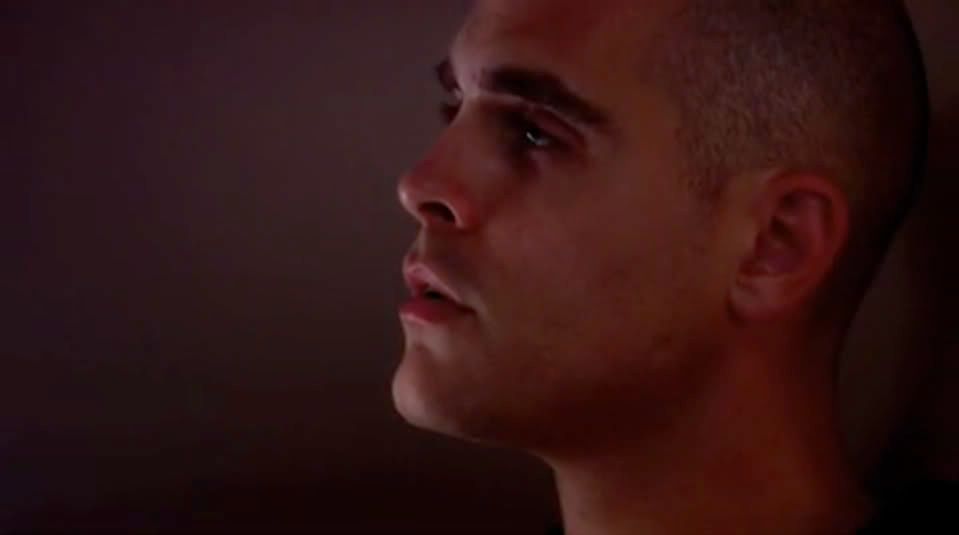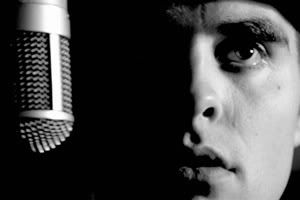 With his striking good looks, a beautiful voice that can sound both strong and willful as well as haunted and hurt, out singer/songwriter Christopher Dallman became part of my music library on a lark, and for that I will be forever grateful. I was ordering a CD from CD Baby a few years ago, and decided I was getting boring, so I picked a couple of others I wasn't too familiar with, and hoped for the best. The fates were being very kind to me that day, as one of those CDs was called
Race The Light
, and from the first listen, it became a favorite. So I did some research on the web, and found out a little more about the artist, Christopher Dallman. I also wrote him a note on MySpace, thanking him for the music that I loved. He wrote a gracious reply, and I have been following him since.
After a bit of a respite, Dallman came back on the music scene with a bang, releasing
Anthem
, a marriage equality single,
Sad Britney
and
Never Was
in 2009, and
Live in LA
in 2010. He is also looking to release more music in the beginning of 2011. All of this makes fans like myself quite happy, cause you can never have enough Chris in your life. But, if it weren't for the great music from
Race The Light
, I am not sure I would have been following Christopher as closely, and know his music now. So I will be grateful for songs like
Mistake
.
I love that song, like so many others in Christopher's catalog, so of course I wanted to include him in the holiday series. And I was quite pleased he took the time out of his busy schedule to be a part of holidays on
Soundtrack to my Day
. So I started off my asking about his own favorite holiday music. "I like the classic holiday music like Bing Crosby and Nat King Cole," he replied. "It makes me feel like a kid at Christmas." Well, I can't argue with that one at all, and only hope to encourage it with a clip of the amazing Nat King Cole singing
The Christmas Song
.
So I wanted to nkow if Christopher had any favorite holiday song he liked to perform live? "I like doing Joni Mitchell's
River
," he answered, "and my own version of
Silent Night
. Sad versions, of course." Apparently, sad isn't a word he just associates with Britney. But I have to admit to being intrigued about hearing Dallman performing the Joni Mitchell song. Watch this, and tell me if you you aren't dying to hear Chris sing
River
, too.
So, Chris Dallman, what are your hopes for the New Year? "I hope my family and friends stay safe and healthy," he said warmly. "And I hope to drink a lot of really nice wine."
Well, while it might be slightly out of sequence, I thought I would slip in another holiday classic, with Bing Crosby singing White Christmas for Mr. Dallman.
Time for my preoccupation with the listening habits of people who are on my iPod. I wanted to know what was his favorite music from 2010. "My favorite music of 2010 is Lissie. She has been around for a while," he explained, "but she blew up this year. I love her album, I love her EP, I love her live show, and I love the song she did with George Stanford on his record
Roll Away
."
What is Chris looking forward to musically in 2011, since it is so close now? "I'm releasing a new music video for
Gimme More
from
Sad Britney
in January," he explained, "followed by a new record produced by George Stanford, and then a short (but hopefully not too short!) US tour. It's going to be a good year."
Now, the idea of Christopher appearing near me on tour soon is enough to make me a happy camper. Near giddy, as a matter of fact. While he may be planning on playing the new music, I also hope he makes time for favorites old and new. One of those is the last video he released for the song
Ghosts
from
Never Was
.
For more about Christopher Dallman's music, check out his official website
here
. You can check in there to find out the latest new on releases and upcoming tour dates. You can also buy some really great music.