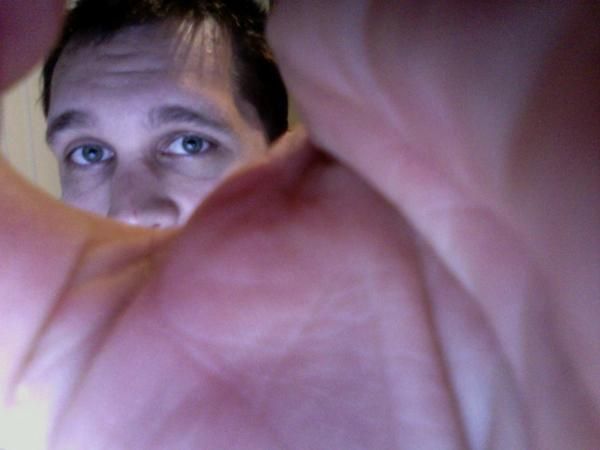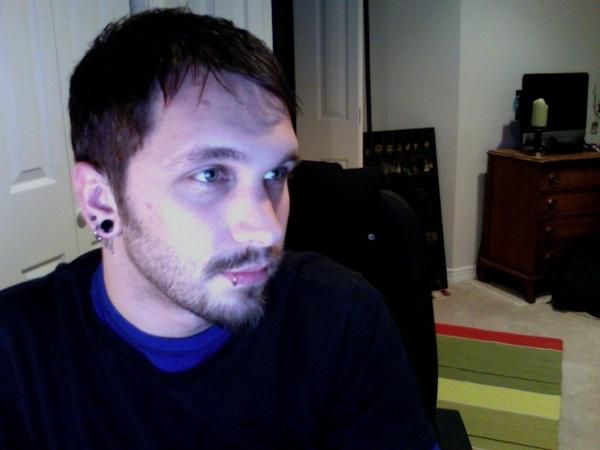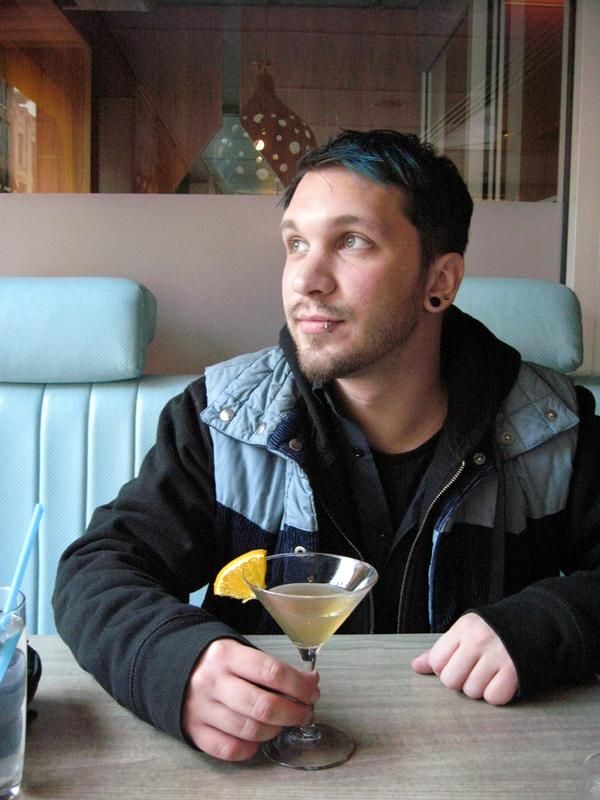 I found this artist on YouTube, and really like his music. I immediately went into research mode, and was able to find out a bit about him. Matthew Woolfrey is based in the Philadelphia area, so he is close by. He is quite open about being gay. He is an artist, having recently headed up an art installation that was well-received. From the press reports, his installations tend to be be very interactive, inviting the 'viewer' in to become a participant.
I find it fascinating that what I like in his music is in some ways the same, while in other the polar opposite. Certainly, by making videos of his songs, he is inviting people to become viewers of his art. But also, by the very nature of the internet process, you don't participate, just view and listen. And while the viewer might have no participation one they hit the play button, he is inviting you into his song, into his life, and, in a way, to enter his soul. He posted a combination of original material and some covers. I am partial to his original work, as it has a real raw feel, a base honesty I really like.
Take, for example, one of my favorites,
electricity
. There is a simplicity and loveliness to the acoustic arrangement. There is also a beautiful vulnerability to it, both in the lyrics and in the performance, which seems to really seems to come out of an honesty of the emotion.
Once I heard that one, I needed to check out more. Another song I felt an instant connection to was
parachute
. Like
electricity
, is is a sparsely-produced acoustic song, again giving the impression of being given an invitation into Woolfrey's experience, of him baring his soul.
The final song I will offer up for your consideration is a beautiful song, with a much different type of video. The previous videos were just a boy sitting in front of the cam singing, but this one is much more expressive, sensual, and, well, naked. Posted just three days ago, he says in the description it was a song written by the feeling of just starting a relationship, and the video is much more of a performance piece, with Woolfrey naked in front of the camera, baring his soul, his insecurities and questions. It very much feels like an inner dialogue, his bare chest expanding as he breaths, at times moving reflexively, while other times more self-conscious. This is the video for the song
Y
, yes, like the letter.
Matthew Woolfrey has the usual accounts set up;
YouTube
,
Twitter
,
FaceBook
, and
MySpace
. However, I would suggest if the music above interested you - as it did me - to check out his ReverbNation page
here
, where you can not only listen to his music, but you can also download it for free.