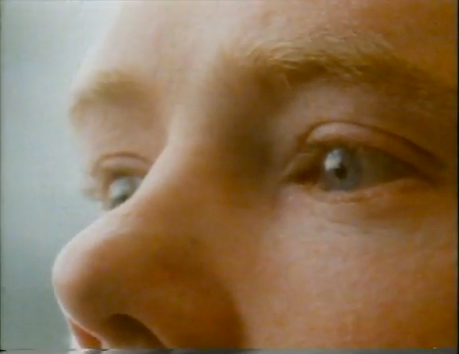 When I first came across the Bronski Beat, I can't tell you how excited I was. Here were gay men singing about gay issues, including in this video, which dealt with homophobia and abuse in 1984. That is a topic I had never heard broached before, and seldom since. The album,
Age Of Consent
, was a revelation, and lead singer Jimmy Somerville instantly became a hero to me, and remains one to this day. I continue to purchase any music he puts out and am blown away by the quality of it. But it all began with their first single,
Smalltown Boy
, released in June of 1984, and started my habit of hanging around the import record store in the West Village hoping to find out when the next release was on the way.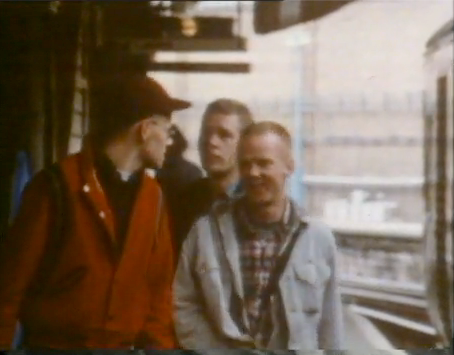 The video featured Jimmy as a gay kid in high school with a crush on a boy who was not only not interested in what Jimmy had to say, but who felt the need to find him and beat him up. When Jimmy was brought home by the police, his mother was heartbroken, and his father angry and disgusted. Soon, Jimmy was on his way to the big city, a story that has been the same for so many gay boys before then, and I am sure still remains a popular one. Rather than be defeated by him being tossed aside by his parents, Jimmy and his friends make it a happy leg on their overall journey, staying strong. Crank up the volume, and hit the video to full-screen, because this is a great song!
Since this video tells the tale of abuse LGBT Youth, it is a perfect opportunity to remind the readers that if you are someone, or know someone who might be feeling the effects of prejudice and bullying,
here
is the website for
The Trevor Project
. They have set up a hotline that can be reached at
(866)488-7386
. Share the number with those how you think might benefit, because the teenage years are hard enough without the additional issues discovering you are gay, lesbian, bisexual or transgender.