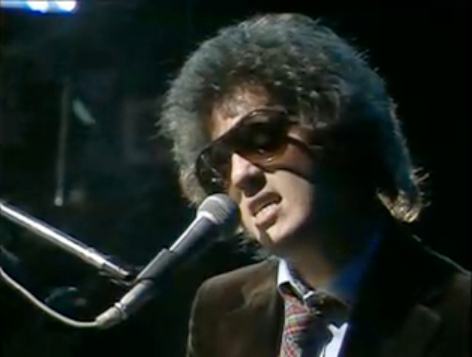 Before he was marrying supermodels and putting out chart-topping albums, Billy Joel was the Piano Man, combining classic Pop with a jazz twist. As I am in New York to see Christopher Dallman tonight, I thought I would share one of my favorite Billy Joel songs,
New York State of Mind
. The song appeared on the 1976 album
Turnstiles
, arguably his best album. Yes, 1973's
Piano Man
had
Captain Jack
on it, but it was also saddled with the title track. Both, by the way, are in my collection.
Also on the album was the first cut,
Say Goodbye To Hollywood
, the uptempo song announcing his intention to leave California and return to New York, the state in which he was born. He moved there after signing with Columbia records, and found he missed the tempo and feel of the East Coast.
Prelude/Angry Young Man
could also be found on the album, which included some complex and layered music that was exiting, combining Pop and Classical sounds to make for an incredible song. It was also very much a 'story song', something Joel became known for.
For more on Billy Joel, you can check out his official website
here
.