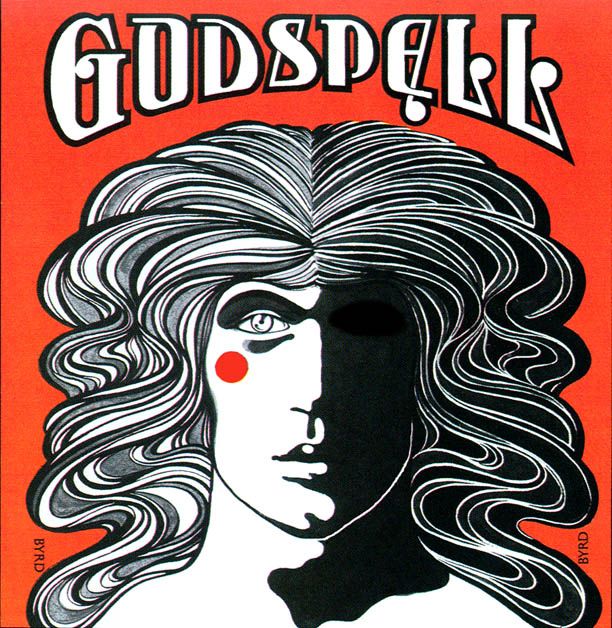 In keeping with the holiday theme for an extra day, in 1971 the musical
Godspell
opened off-Broadway. It was developed as a Masters thesis project at Carnegie Mellon University in Pittsburgh, PA. The storyline was a series of parables found in the Bible, found in the Gospel. In fact, Godspell is the Anglo-Saxon word for Gospel. The show also used lyrics from some Episcopal hymns. The production also utilized modern pop music to bring the message a more current feel.
The first production in New York was at LaMaMa Eperimental Theater Company in Greenwich Village. Music for the production was written by recent CMU alum Stephen Schwartz. The show was a success, and eventually moved to the Cherry Lane Theater [still off-Broadway] before finally making it to Broadway in 1976. And in 1973, a film version was made, supplying the video for this post. The film starred Victor Garber as Jesus. The show quickly made an impact on pop culture, as the song
Day By Day
from the original Cast Album made it to #13 on the Billboard Pop Chart.
Prepare Ye (The Way Of The Lord) & God Save The People
By My Side
Day By Day
Beautiful City
Yes, It's All For The Best
All Good Gifts
The show has seen many a performances since, from New York revivals to high school productions all over the world.