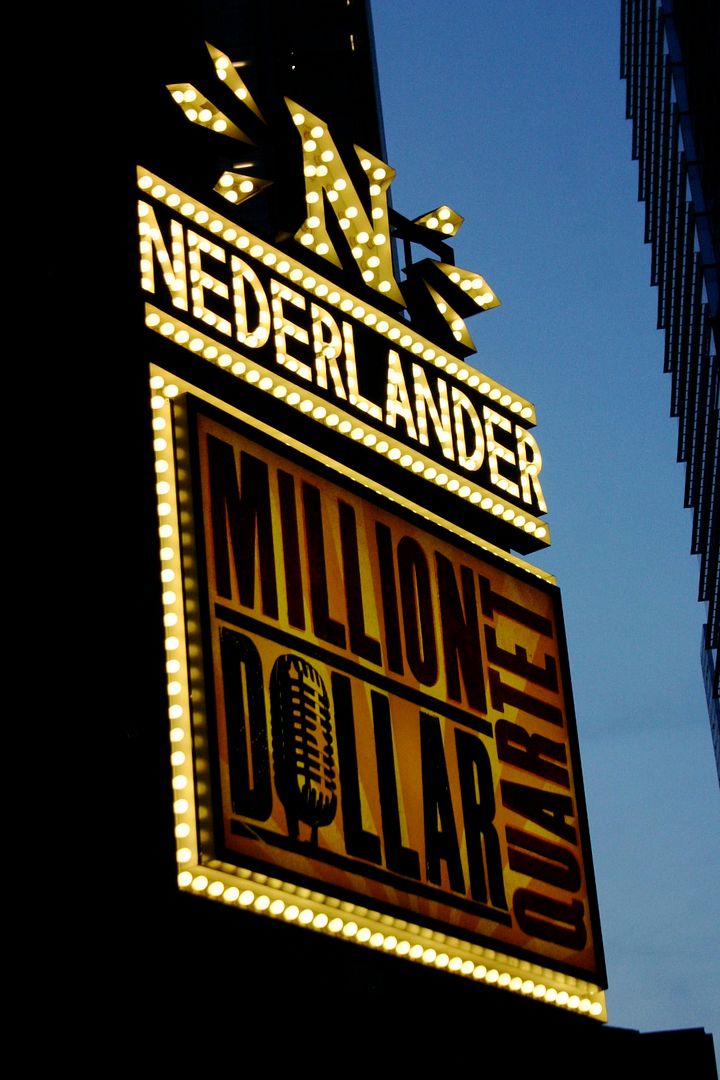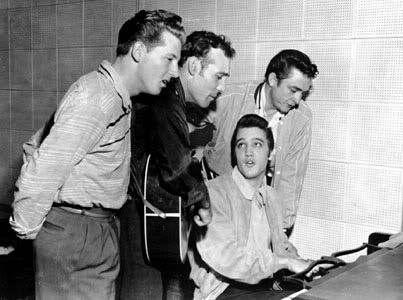 Million Dollar Quartet
, the story of a historic night when Johnny Cash, Elvis Presley, Carl Perkins and Jerry Lee Lewis in the studio together at Sun Studios. Among the stars is Levi Kreis, a favorite of mine as a recording artists, and now as a Broadway actor as well.
Check out the official website
here
to get more information, or to order tickets. I'll tell you, when I saw it in previews, it had me outta my seat and happy as can be. If you can, go see it!