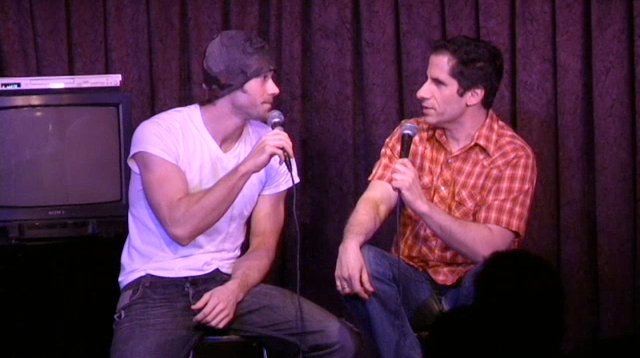 Seems Ace Young has been a busy boy while working in his second Broadway show in 18 months. First, he appears on
Seth's Broadway Chatterbox
, a weekly radio show/web video featuring Seth Rudetsky, one of the brightest and funniest minds commenting on Broadway these days. The video is from
BroadwayWorld.com
, one of the more interesting and informative theater sites on the web. Ace, currently playing Berger in
Hair
at the Al Hirschfeld theater, stopped by to talk to Rudetsky, who does his broadcast from
Don't Tell Mama
, a piano bar in the theater district. I remember going there in the 80s, when it would have some of the more talented and interesting cabaret shows in the city.
Ace talks about his background, from growing up in Boulder, Colorado, to living in Los Angeles, the
American Idol
experience, to auditioning for his current role in
Hair
. Now that BroadwayWorld is posting the interviews, I hope to bring Seth to the blog more often. He is insightful and so funny.
Young also took the time to pose with some eco-friendly products, totally in keeping with the organic life of Hair. The spread appeared in
Time Out
magazine.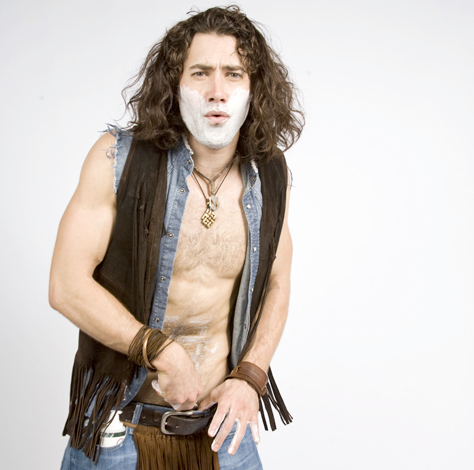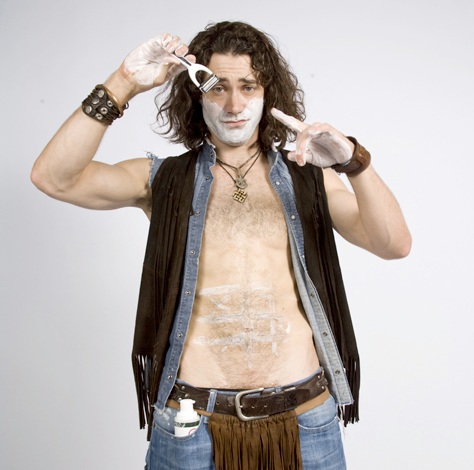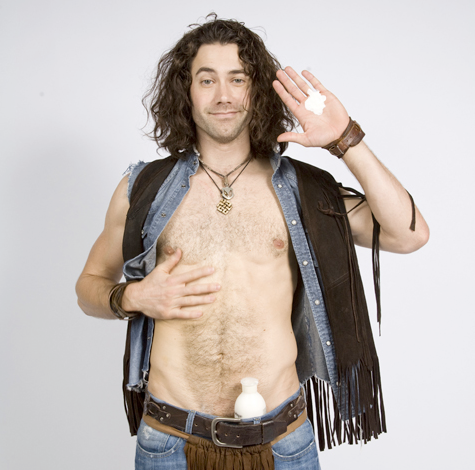 To check out Ace Young's non-theater music, visit his website
here
. I will admit I am a fan of Ace, and have seen him on several occasions. I hope to make it to see him in
Hair
, where is is rumored to be signed on to get naked 8-times a week through October.