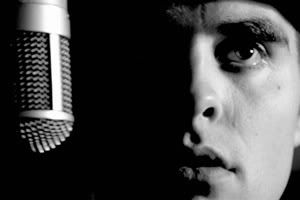 Tonight, I am at a live show of Christopher Dallman [
website here
] at the
Rockwood Music Hall
, and I hope to reporting back on how spectacular it was very soon. Until then, I will leave you with a couple of performances by Christopher caught on tape. The first is
Right On Time
, from his debut album,
Race The Light
. I bought it several years ago, and have been a fan of the man since.
Dallman also released an EP of his own takes on the music of Britney Spears, called
Sad Britney
. It is really incredible, a collection I still listen to all the time. This is
Gimme More
.
And, finally, Dallman released
Never Was
, an EP with original tunes written by this talented man. If you don't have it already, you really should buy it now. This song from that EP is called
Ghosts
.
The show starts at 9PM, and I cannot wait. It will be the first time I've seen him performing live, and it should be fantastic!