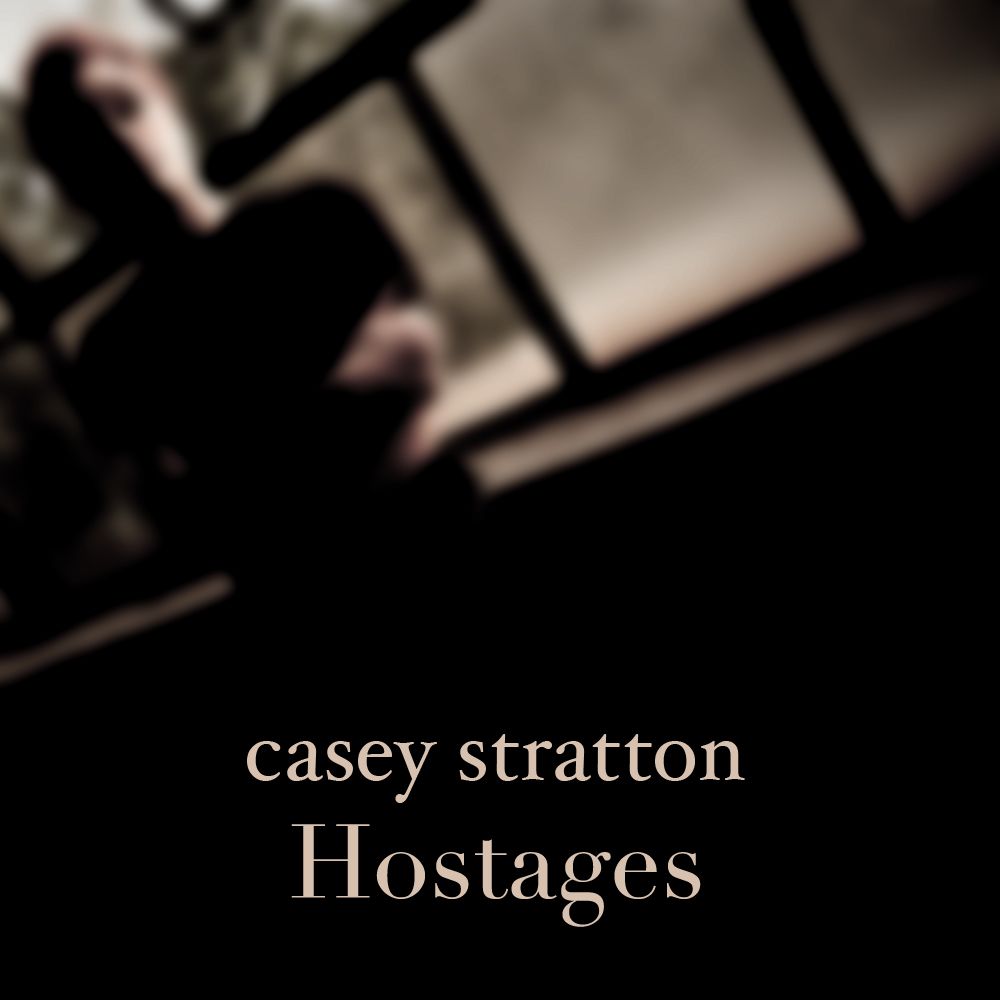 Singer/songwriter Casey Stratton has a new release of original material, an 10-song collection with the strong imprint of the talented man behind it.
Hostages
kicks off with
Illumination
, an amazing song with a tempo and drive that propels you forward into the song. Check it out.
Don't Shadow Me
is a struggle with emotions, be they creative or romantic entanglements, and the need to have some room to breathe. It is followed by
Is It Really Worth It?
, has the feel of a ballad, one with searching at its heart. The title track picks up the tempo, yet retains a feel for the meandering self-exploration, what seems, at times, like a darker journey.
Hover
maintains the tempo, but brightens the mood, in a sense the journey home following the last song.
Where It Begins
has a joyous tone, soft and lilting. It feels very different than the next track,
Indifferent
. It is the expression of realization the relationship is over, when you understand your lover was indifferent, and you understand you have been, too.
Me And You
is as much atmospheric as you can find. The song starts to lay, with Casey singing over himself in the bridge, seemingly searching for the answer. Picking the tempo back up,
Full of Expectations
stands up to the general wisdom, wanting to not allow the world to jade the view of the singer.
The final track on the list is
Submit To The Darkness
. With the percussion driving the song to belie the wailing guitar, and chorus which adds the choral background, bringing with a a darkness that pleads with the uninitiated to join in the dance. I was surprised with what must be a bonus track, not listed on the songlist.
Goddess
opens with a harmonic simplicity, and that moves into a haunting cycle of to celebrate the feminine Deity, and the song continues to build. At just under 14 minutes,
Goddess
explores the obvious religious as well as the maternal which can rejuvenate to spirit when the masculine side of life takes too strong a hold on life.
As with most of Casey's work,
Hostages
is a personal expression, an exploration of journeys both taken and yet to be realized. There is a maturity in his music, and an honesty in the performance.
Hostages
is available online at Bandcamp
here
. For a minimum price of $12.99, this hour-long music path can be yours. So buy it now!