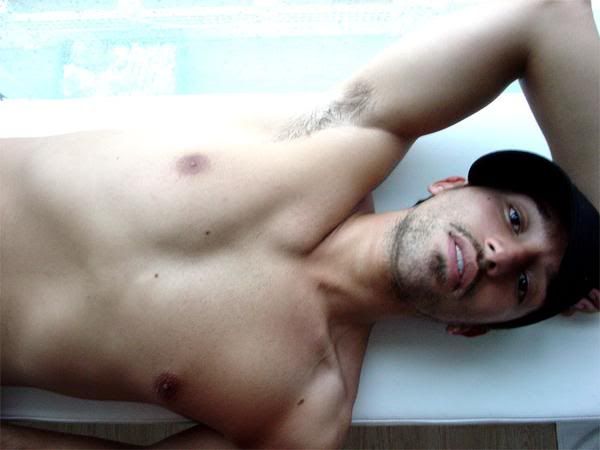 This is the second part of the interview with SIRPAUL. These questions speak to his musical journey, the evolution of SIRPAUL in his music, from the beginning up to
Music And Me
, which is set to be released on June 1 on iTunes. I will complete this series with the discussion about the making of the album and a review of it. And it was just announced SIRPAUL will kick off his live shows in New York City on June 26th at the Triad Theater. Tickets can be purchased
here
.
Your first recording, 2003's

Thrust

EP, seems to me offered a nod to the late 80s Euro-Electronica of Depeche Mode and Yaz, yet had your own spin. How did you approach your first recording?
SP:
My first recording was actually my album
SIRPAUL
. For that one I basically hid in my bedroom and hoped no one was listening! Lol!! I was working with the absolute basics- a keyboard, a mic, a digital 8 track and one sampler. My second album (the unreleased
Sexual.Human.Being
) no one ever heard, although I think it was quite good. At that point I had incorporated some acoustic guitar and my songwriting skills were getting better. I was creating more polished, well-crafted Pop songs. By the time I got to Thrust I was working on a computer in my tiny NYC apartment. The
Thrust
EP was just a sampler of my songs from
Switch
.
Switch
was my first REAL album and
Thrust
was going to be my first REAL single. I wanted
Thrust
to be a respectful nod to Prince and George Michael but I honestly can never shake that Euro feeling completely out of me so you can hear those influences in anything I record. I had my cousin James come over and help me out with the process of recording the vocals on that song and he helped me get to the that part where I sing in a falsetto. We were totally cracking up during the recording but I'm actually really proud of that song! I think it doesn't take itself to seriously and it really set the tone for a lot of my future work.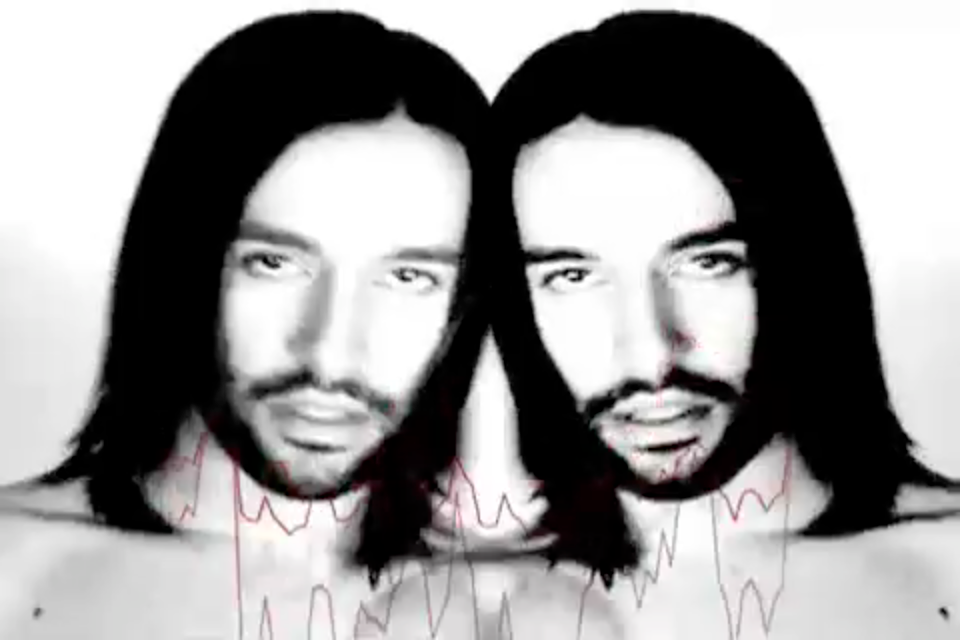 Robotika
had a more brooding feel, a bit sparse, almost jazz instrumental in nature. Does the music come easier?
SP:
Robotika
was an experiment and the birth of my synonymous "alter ego." I was trying to give myself very specific parameters and rules for the record. No real instruments were allowed. So if you heard a guitar it was totally synthesized. I loved making that album. I really stretched myself artistically and it was a huge relief to not have to feel obligated to reveal so much lyrically! But I don't think any one particular style or genre of music is easier for me to create. I honestly make music in the most organic way... It kind of just flows out of me and I have absolutely no explanation as to how or what I will create next. If you listen to the track 2001 from
Robotika
you will hear that I sampled it as the basis for one of the songs from my next release
Music & Me
(the song
Break the Beat (Don't Stop!)
So sometimes I'm starting one idea and finishing it almost 10 years later! When you get to the point where you are sampling yourself you know you have made a LOT of music! lol
In 2004, you released the album

Switch

, a much more pop-flavored outing with influences ranging from Middle Eastern rhythms and acoustic simplicity. What brought that on?
SP:
I think
Switch
was deeply subliminally influenced by what was happening in the world and in my personal life at the time. We were at the war in the Middle East and at the same time I was finding my artistic voice. I thought I could take that influence and let it speak through my music. That album almost never happened because immediately after completing it my apartment was broken into! I was out at the release party for
Robotika
and a compilation my label was releasing called Very Controversial! When I got home my computer (with all of the music I had ever created) along with my all of my recording equipment was gone! The police told me it was definitely an inside job done by some I had known...I was so devastated that I almost stopped making music. But I felt like without music I had no purpose in my life so I asked every person I had ever given a CD to to please return it to me so that I could put my library back together. I got back every single song except one! The sound quality of some of the songs on
Switch
aren't perfect (to me) because they still needed some tweaking and EQ adjustment. Without the master files I couldn't adjust anything so I had to just compile the songs, press the CD's and move on.
My first purchase, 2006's
Dismantle
, returned to the slightly dark and brooding side, only amped up. There seem to be more rock influences, both in percussion and mood. Vocally, you really stretched yourself, in a good way. Even the videos had a darker feel. Was that something you were trying to do?
SP:
Well yes and no...but not really. I think
Dismantle
was just about taking yourself apart and examining every single aspect of your person and the way you love both yourself and other people differently sometimes. I was just creating and that's what came out. I did want to add more rock guitars and more Drum & Bass, Techno and Breakbeat elements but it was just what I was feeling like fusing together at the time, sound wise.
The 2007

Do U

single seem to go flat out rock at times, with driving beat, but many of the mixes utilized electronica to soften that. What is your favorite version?
SP:
I think
Do U
has a very "Rock" attitude to it, but for me it was the most electronic single I had made to date at the time.
Do U
has a very interesting story behind it... I had "virtually" met French producers Human Body through MySpace. I fell in love with what they were doing with Naomman (who I also "virtually" met through MySpace) at the time and they really liked my sound as well. They sent me an instrumental demo track and I couldn't stop listening to it! It was the first time I was ever set to write lyrics to and sing on a song that someone else produced so it was very exciting to me. I came up with the hook for
Do U
while I was out dancing at
Mr. Black
one night and it just stuck in my head and I knew we had something special there. So I went out to the studio on Long Island and my sister Cherylyn and I finished up the lyrics and I recorded the vocals to what is now the
Human Body Original Version
. After it was done, I was just so excited about the track that I had to remix it. So I started editing the vocal arrangement and played with very new sounds and that's how I came up with the
Robotika Remix
(which is always what I call the versions of songs where I feel like I've stretched myself artistically.) I felt that the original version was a little too abstract for the "aurally repressed ears of the US" at the time so the
Robotika Single
Version wound up being the version we used for the video. But I can't pick just one... I love them ALL!!
Last year you had
Objectified
, an electronic collection that is sexually charged, both in rhythms and themes. The videos were also more abstract, with the one for the title song to have almost a layered computer screen feel. Yet vocally, you never step away from the emotional intent of the song. Was that always the intention?
SP:
The running theme in all of my work is always the concept of Technology vs. Nature. I just think these two forces are constantly battling to dominate one another. I never get tired of exploring this dynamic and I also feel that I'm always finding new ways to express it. On the album
Objectified
, I loved creating a pure dance pop album that still had smart lyrics while maintaining a sexy, fun tone. Andreas Anastasis had done the video for
Do U
and it was my most successful single so far, so when it was time to shoot the next video and Andreas wasn't available, I really had no idea what I was going to do! The next video needed to be really strong and I had only ever worked with Andreas. His unavailability opened the door for me to work with a new director for the first time. I was put in touch with Mark Odgers and I could tell that immediately after we met, he was the right person to shoot this video and that this was going to be something completely ground breaking and different for me. I feel like visually, this video is really quite an achievement and he did an amazing job.
Look for the conclusion and my review of
Music And Me
around the time of the release to iTunes on June 1. Also check out the music videos to be posted momentarily for those not familiar with his work. For more information on SIRPAUL, check out his website here, Twitter here, and FaceBook here.