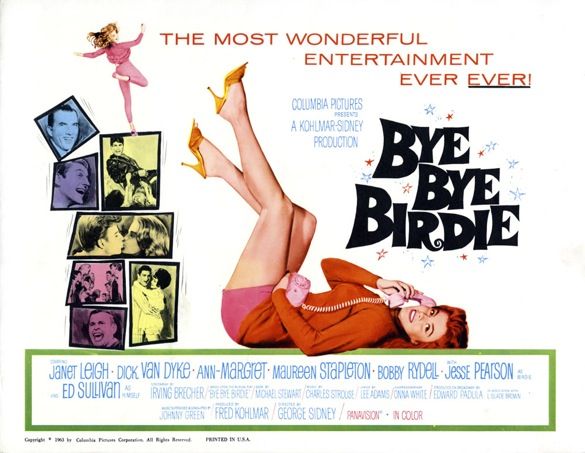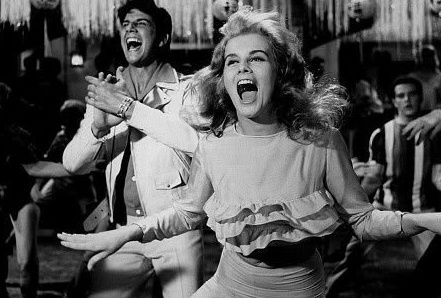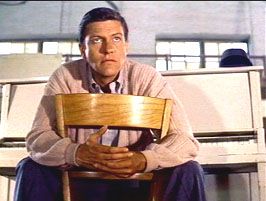 In a brief recap, the Broadway version of 'Bye, Bye Birdie' opened in 1960, and the film followed in 1963. Both were big hits with the public, who lined up for tickets for both. Conrad Birdie, loosely based on Elvis Presley, visits a small town prior to enlisting in the army. Kim and Hugo, high school sweethearts, become entwined in his appearance. After a first meeting of Kim and Birdie, Kim tries to reassure Hugo it is he she cares for, not the teen idol. They sing "One Boy".
Albert and Rosie, adults who are part of Birdie's team, have a long-term relationship that begins to have problems when Albert doesn't marry Rosie, a Latina (at least in the theoretical sense), because of issues with the nationality of the woman. When this upsets Rosie, Albert tells her to lighten up, and "Put On A Happy Face".
As the entire town goes crazy with Birdie's arrival and concert, Kim's father, played by the hilarious Paul Lynde, seriously contemplates what it means that parents have lost control of their children. He wonders aloud, "Kids Today"?
Birdie, Kim and Hugo end up together with many of the other kids in the town, expressing their relationship needs via song. The all agree they have a "Lot of Livin' To Do". But between Birdie just wanting to have a good time, and Hugo and Kim trying to make the other jealous, we just have a great song high on drama.
Soon Birdie was playing his song on the Sullivan show, which was to end with a kiss for Kim. This never set well with Hugo, who rushes on stage to stop the kiss, and ends up punching Birdie, who is hits the floor in front of the cameras. Kim is impressed, and Hugo wins back his girlfriend. Embarrassed, Birdie runs off to the Army, ready to put the whole episode behind him. And Albert and Rosie finally get engaged, complete with the blessings of his mother. And they all live happily ever after.