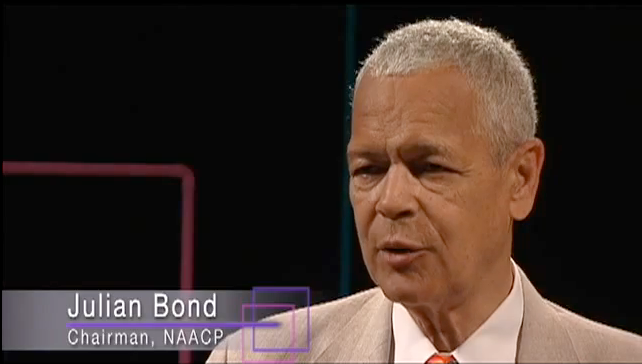 Julian Bond, Chairman of the NAACP, a giant in the movement for Black Civil Rights, has been on the frontline for equal rights in America for over four decades. He is also an outspoken advocate for the rights of America's gays and lesbians. Washington Post editorial writer and Pulitzer Prize winner, Jonathan Capehart, explores Bond's national leadership role in these major social issues of our day, recalling those who were formative in his growth as an activist.
To find out more about
In The Life
, click
here
. It is a wonderful resource for the LGBT community, creating a strong library for current and future generations. IF you can, think about giving money to them and click the 'Donate Now' button on the site. You can also fill in your zip code and find when the monthly installment will be playing in your area.