It has been a while since Mr. Barrowman has been on this blog, and I do need my JB fix from time to time. However, there is actual news about the man, so I will lead with that. It seems John has been cast for a role on
Desperate Housewives
, playing a potential bad guy. You can read about it
here
. Might be nice for after spending a few years saving the world on
Torchwood
and
Doctor Who
.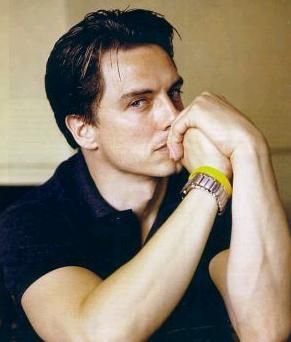 In other news, Barrowman finished second behind Neil Patrick Harris as the biggest gay of the decade or some such title in polling on AfterElton.com. You can read more about it
here
. And having an additional paragraph break gave me the opportunity to run another picture! But to prove he is more than just a stunningly handsome face, here is a clip of him singing
What About Us?
live on a talk show in the UK.
For more on John Barrowman, you can visit his official website
here
. You can find his Twitter account
here
, for those who's like to follow this incredibly talented out gay man.