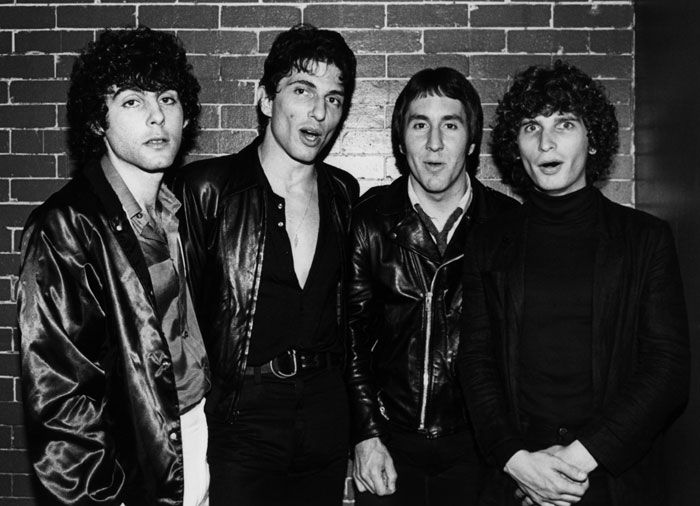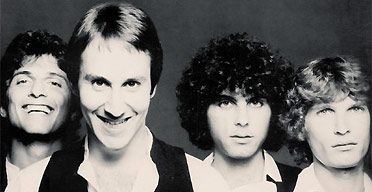 Left to right: Bruce Gary, Doug Fieger, Prescott Niles & Berton Averre.
I've been meaning to feature them for some time, but with the passing of lead singer Doug Fieger over the weekend, it seemed only right I do it now. The Knack, lead singer/guitarist Doug Fieger, lead guitarist Berton Averre, drummer Bruce Gary, and bassist Prescott Niles, came up as part of the New Wave bands that drew their inspiration from 60s garage bands, playing music for and about teenagers and their issues. They owned 1979, for their debut album,
Get The Knack
, rose to the top of the US chart, sitting in the #1 position for five consecutive weeks. The first single,
My Sharona
, was also a huge success, topping the US Single chart for six straight weeks, and the Australian chart for five.
They followed that up with
Good Girls Don't
, basically a song extolling the joys of every teenage boy's fantasy - that good girl who said no to everyone else, she's gonna say yes to you. They combined the thrashing speed of 60s teen rock with the burgeoning punk movement to create a sound both retro and forward in nature. All this combined to get the song to #11 on the US single chart.
The third single,
Baby Talks Dirty
, made it to the Top 40 in the US in 1980, stalling a bit at #38. Not that it stalled the album's success, as Get The Knack went on to sell over 3 million copies in the US alone, over 6 million worldwide.
Infighting from within the band started to crop up when some press started about how the band of late-20s men singing about young teen girls - which seems insane to me, didn't the press listen to the album when they were lauding over the band? Some in the band wanted to go in different directions, and by 1982, they went their separate ways. By 1986, they were back together and touring without drummer Bruce Gary, and in 1991 released a new album,
Serious Fun
. The first single,
Rocket 'O Love
, went to #9 on the US Mainstream Rock chart, but had no real impact on the singles chart.
Gary never rejoined the band, instead pursuing a career as a studio drummer and producer before becoming ill. He passed away in 2006. Yesterday, singer Doug Fieger passed after a battle with cancer, leaving just two of the original members of the band. Because of an amazing debut album, Gary and Fieger will be long remembered for their contribution to music. For more, check out the band's website,
here
.