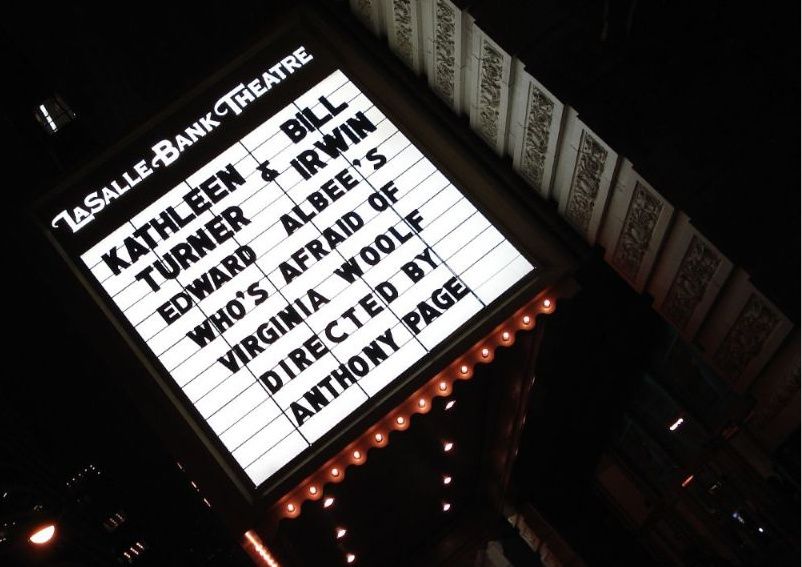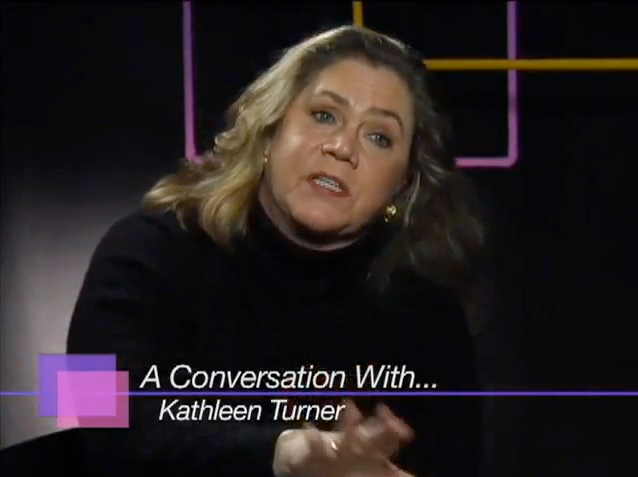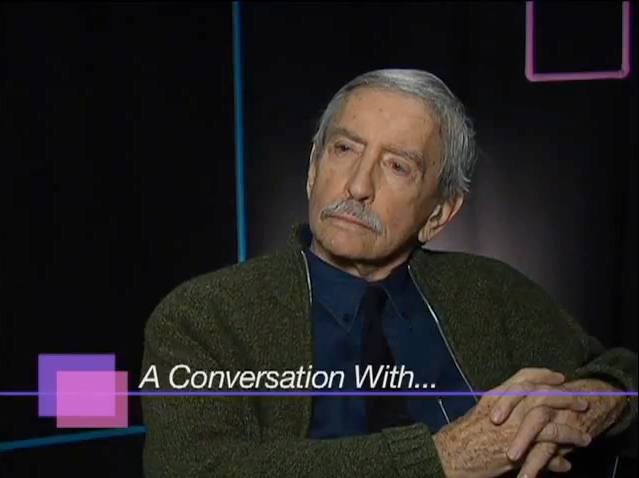 I am a great supporter of
In The Life
, the wonderful PBS series which chronicles the past, present and future of the LGBT community, from politics to entertainment. In this particular clip, we see the great Kathleen Turner interviewing the amazing playwright Edward Albee, an out and proud man with a strong history of amazing work and avoiding the spotlight. Albee was best known for his play
Who's Afraid of Virginia Woolf?
, but has written many brilliant works, including
Zoo Story
,
The Death of Bessie Smith
, and
A Delicate Balance
. He has won two Tony Awards for best play, in 1963 for Virgina Woolf, and in 2002 for
The Goat, or Who is Sylvia?
. He has won three Pulitzer Prizes for Drama, in 1967 for
A Delicate Balance
, 1975 for
Seascape
, and 1994 for
Three Tall Women
. He was also scheduled to get one in 1963 for
Virginia Woolf
, but the award was pulled and none given that year for the award committee thought the play "too vulgar" to get the prize.
This is a rather nice interview, and interesting to see Albee, now 81, speaking so freely with a camera present. I remember back in the mid 80s working on a production of
Virginia Woolf
for the Circle Repertory Company that was bring performed in Saratoga Springs prior to touring Japan. George and Martha were played by Tony Roberts and Tanya Berezin. Quite frankly, it wasn't a great production, and I remember traveling to the Saratoga Performing Arts Center to put up the set, and on opening night, Albee sneaked in to see it, and left before the end. He spoke to no one, and while the buzz went through the staff, we all laughed, because we couldn't blame him.

To find out more about
In The Life
, click
here
. It is a wonderful resource for the LGBT community, creating a strong library for current and future generations. IF you can, think about giving money to them and click the 'Donate Now' button on the site. You can also fill in your zip code and find when the monthly installment will be playing in your area.