I'd like to welcome Wendy Lane Bailey to the Soundtrack family. Wendy is a New York City-based singer and arts advocate, a very busy lady indeed. She also has a blog, Too Well Read, found
here
, that she shares with Laurel Massé, founding member of the great Manhattan Transfer. They discuss things musical and otherwise, so give it a peak. You can also check out Wendy's website
here
.
In other news, we've had lots of snow on the East Coast. Far more than I'd like to think about, to be honest. But it did push the talented and adorable Tom Goss to make some of his tee shirts available for a 40% discount for a limited amount of time.
A very special favorite of mine, SIRPAUL, announced on Twitter and FaceBook that he has finished working on a new release. The new one,
Music & Me
, does not have a definite release date, at least that I know about, but I hope to contact him soon and get more details.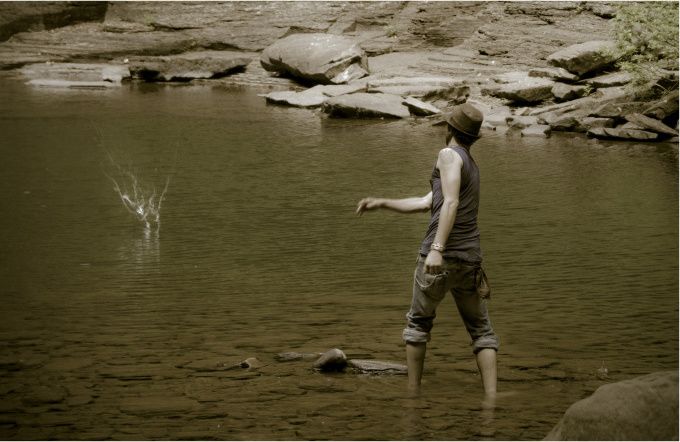 Gareth Asher, recently
featured
on the blog, has released a single, Love Will Come To You In Return, available for download at his website
here
. The song is beautiful, and I am glad I DL'ed it. The money goes to the protection and stewardship of the Chattahoochee River, it tributaries and watershed.
Don't know if you heard [insert eyeroll here],but we had a bit of snow here. How exciting to think we'll be having more next Monday. Mother Nature, what did I do to you, babe?
Now, as is the blog tradition - at least what I force on those who follow it - I will welcome Wendy with a clip of one of my favorites, and today's choice is Levi Kreis, soon to be appearing on Broadway in
Million Dollar Quartet
, singing
Not Afraid
, a song from his CD,
Where I Belong
. He's gorgeous, can sing the bejeezus outta anything, write and play his own music. Only other thing I need would be for him to marry me. Just sayin'...