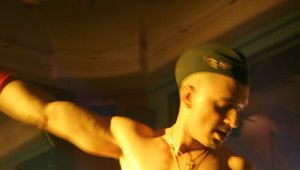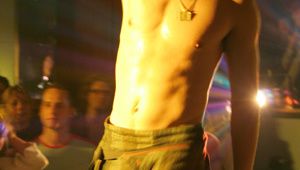 Today is the birthday of the beautiful and talented Ari Gold. Ari was born in the Bronx in 1977, and was discovered singing at the Bar Mitzvah of his brother. Air landed his first job as a professional singer and actor by performing the lead role on the CBS Children's recording
Pot Belly Bear: Song and Stories
. He has sung countless jingles, including Jem & the holograms and the Cabbage Patch Kids. He has been openly gay since he launched his solo career, being out and proud no matter what. He has a couple of solo albums, and has excelled with music videos. Each of his videos have made it on to the Logo charts, including the latest,
I Can Forgive You
.
Wave of You
was the first exposure I had of Ari, and I instantly fell in love. The song is great, and the video is fantastic as well.
Never one to shy away from the cutting edge, Ari's video for
Where The Music Takes You
was completely animated, including a rendition of Ari himself.
The fantasy of Ari's version of
Human
is perfectly displayed in the music video, with a beautiful and mystical, almost other-worldly feel.
I also loved
Love Will Take Over
from the first time I heard it. I love the beat, and think it is great that Ari's vocals move from soft to urgent so nicely.
So, Happy Birthday, Ari Gold, and thank you for being a hero, being an out and proud gay man, allowing your talent to shine for the world. To learn more about Ari, visit his official website
here
, or follow him on Twitter
here
. When I first found him, I used to go to his website just to listen to the music, before I bought it for myself. I now own all his albums, and most of his EPs.