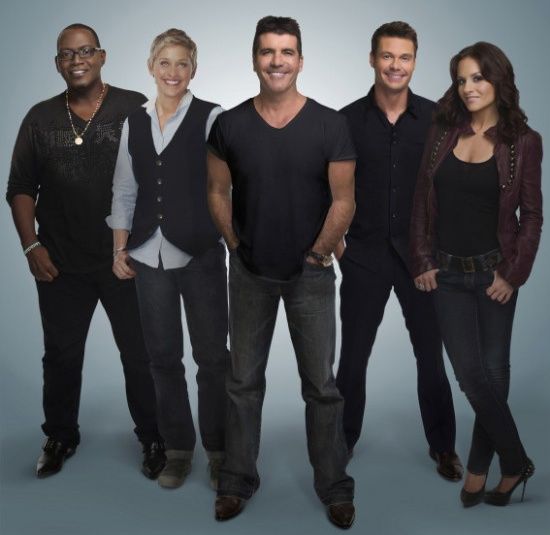 American Idol judges Randy Jackson, Ellen Degeneres, Simon Cowell, host Ryan Seacrest, and Kara Dioguardi.
So, tonight begins my season 9 coverage, in conjuncture with
Rickey.Org
. The Top 12 Ladies sing tonight, with the Top 12 Men taking their turn tomorrow night. I will be writing my recap as the show goes on, and will have it as soon after the show as possible. It will be posted here and at Rickey's. You can watch the show on your local Fox station from 8-10 PM tonight.