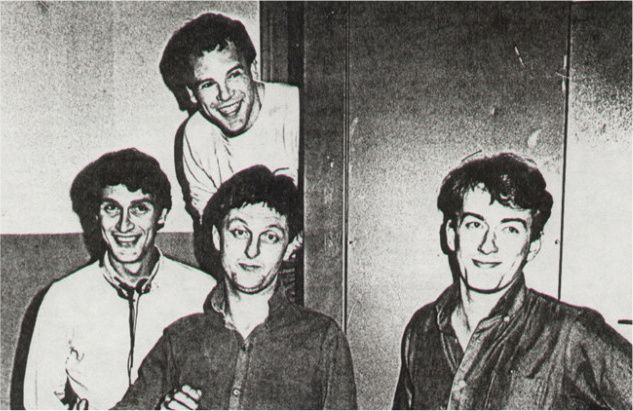 Hailing from Leeds in the UK, Jon King, Andy Gill, Dave Allen and Hugo Burnham came together in the late 70s, making a punk sound so raw and pure. Soon they were putting their own spin on it, adding in some soul and reggae and coming closer to the early post-punk New Wave sound, only keeping a raw edge. And that pretty much captures the debut single in 1978,
Damaged Goods
. It is punk rock, with a touch of Leeds on it.
By 1982, they had moved away from the post-punk rawness to move closer to the New Wave action, although not all the way. They certainly incorporated more 'soul' into their music, but maintaining the instrumentation and attitude of their punk rock roots. That mix made
Love A Man In A Uniform
a club hit, earning #27 on the US Dance chart.
In 1983, they had moved further down that evolutionary path, as less strident synthesizers took over for the brash guitars, and a more romantic feel dominated the single
Is It Love?
come up to #9 on the Dance chart.
While touring to support their latest effort, the band started having issues, before deciding to call it a day. They tried regrouping in the 90s, with little success. They come back together in 2004, recording new visions of their early songs. The line up of the band has changed, but they still play occasional gigs at festivals and the like. For more information, check out their website
here
.