The State of Delaware is in a state of emergency, so no vehicles are allowed on the road, and all the malls are closed. So far, we have an estimated 20" of snow, with another couple hours of snow expected.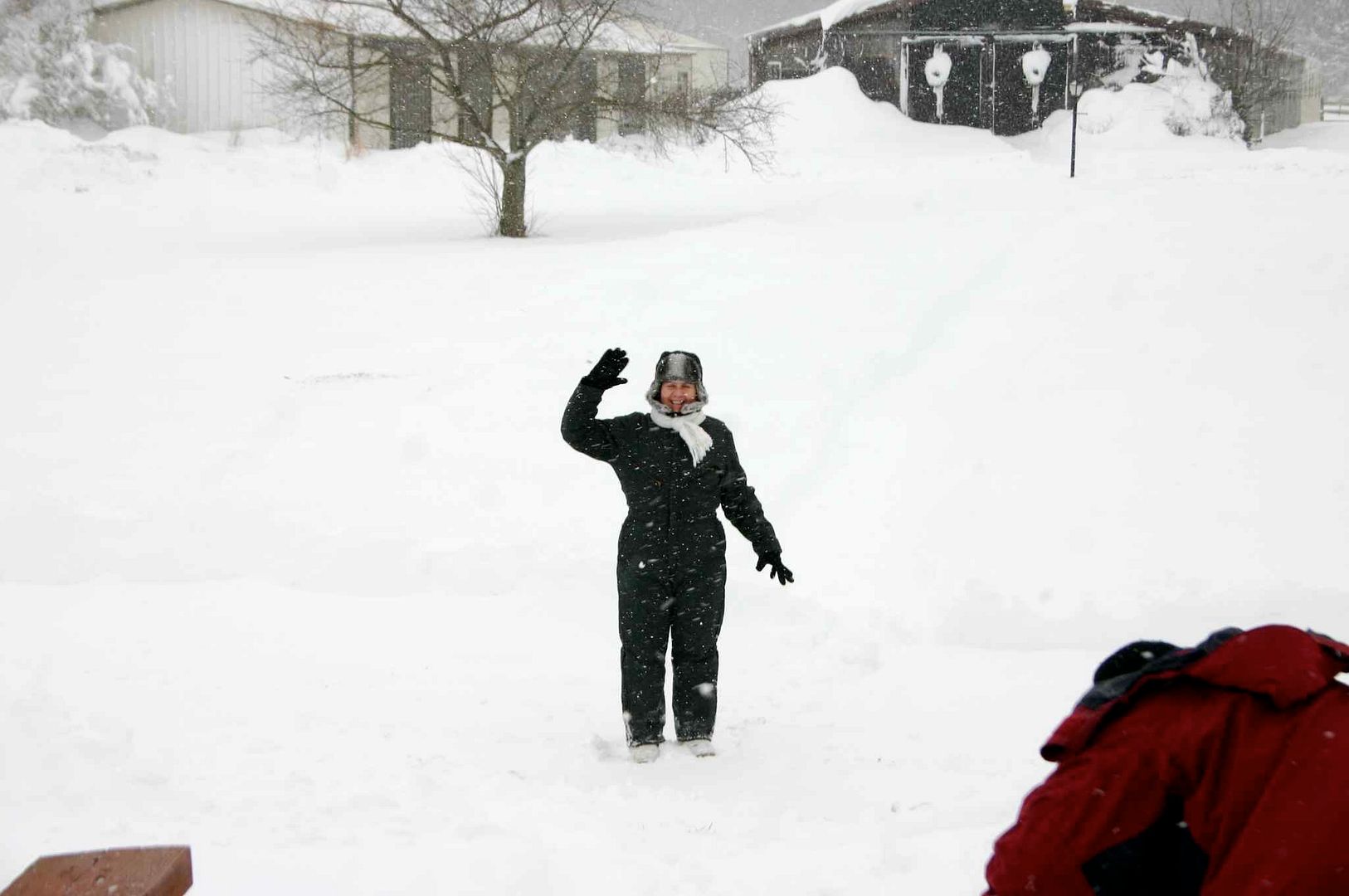 My sister waving for the camera.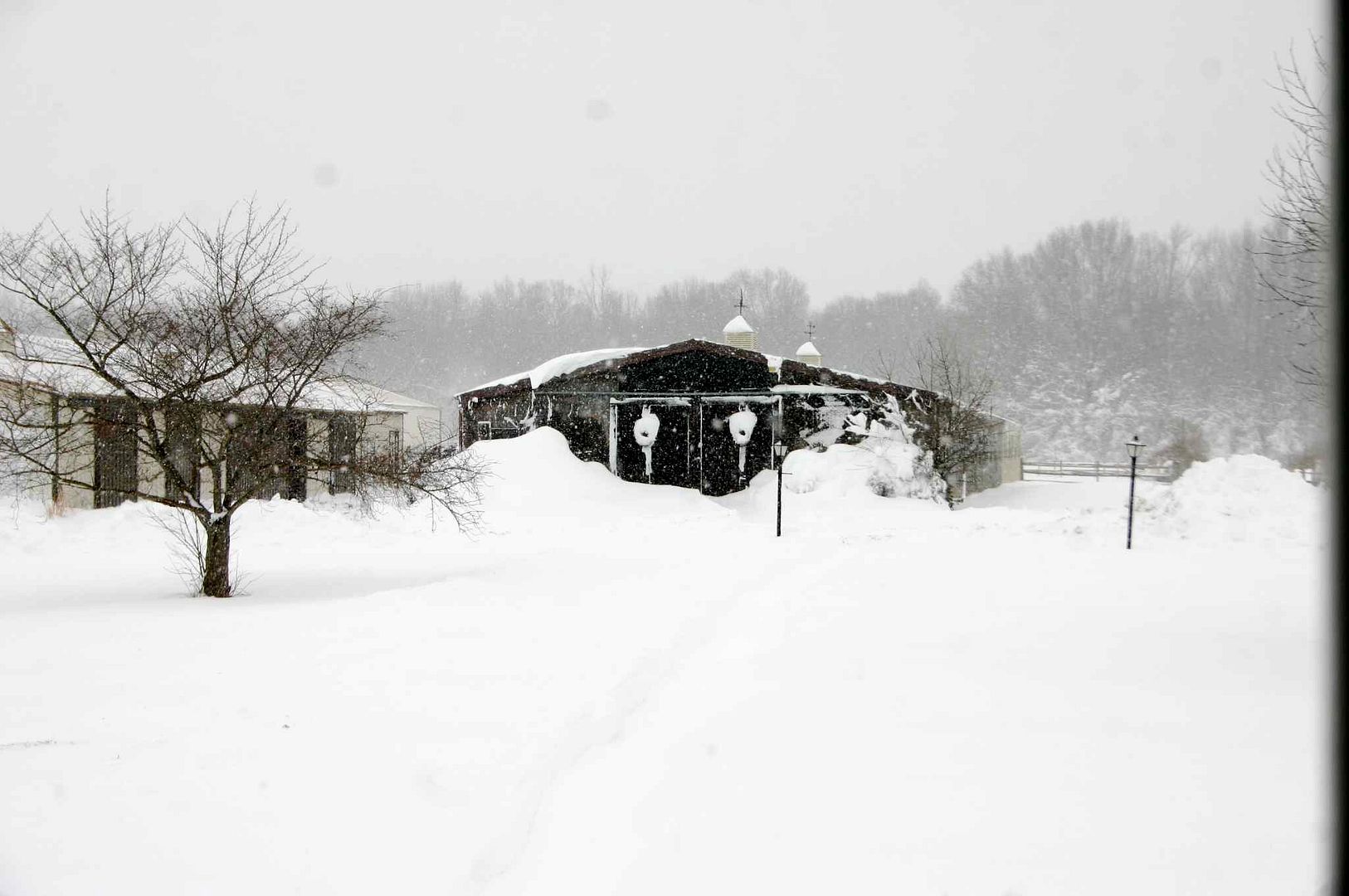 The barn is a bit buried.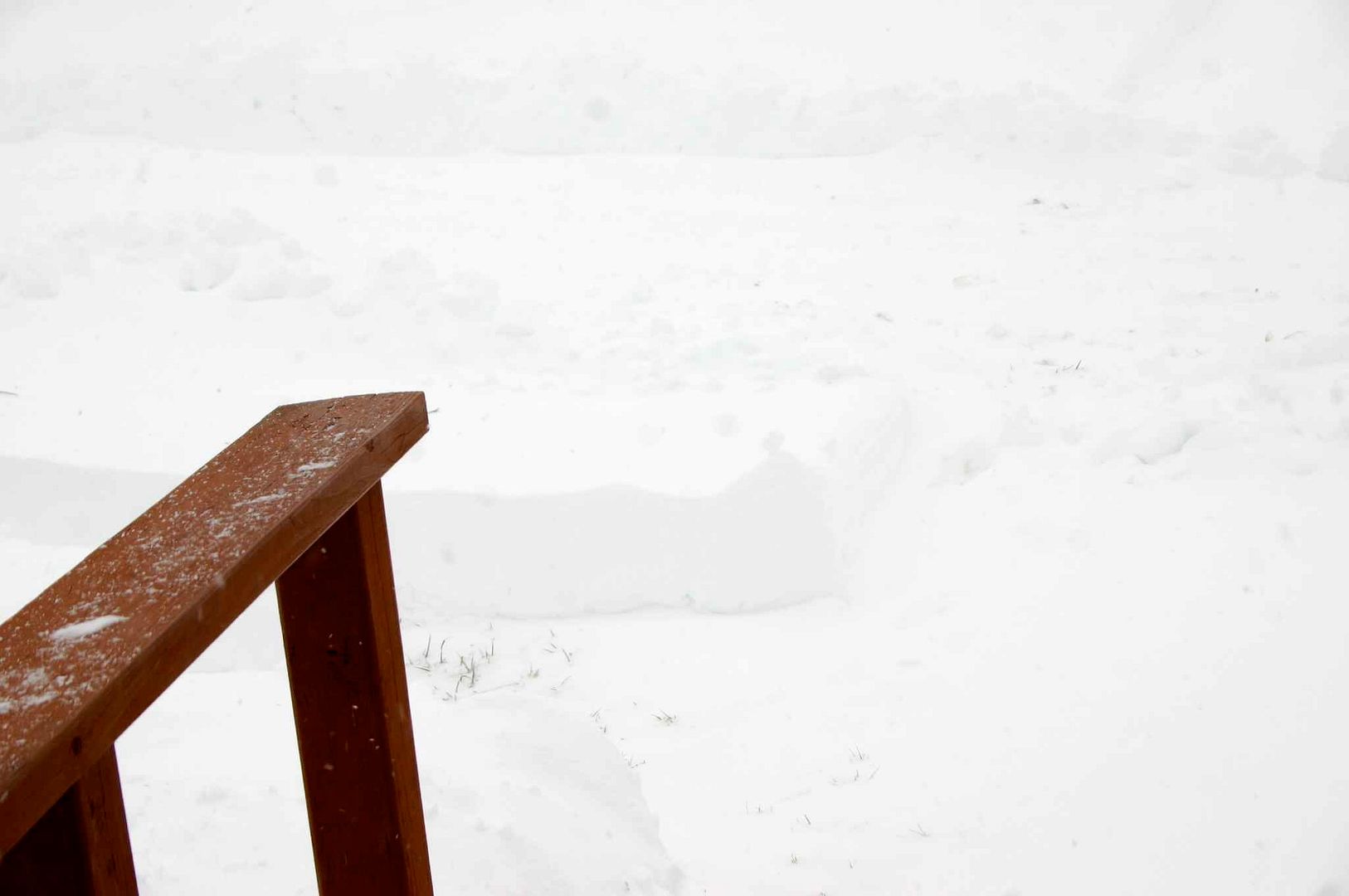 Snow outside the door.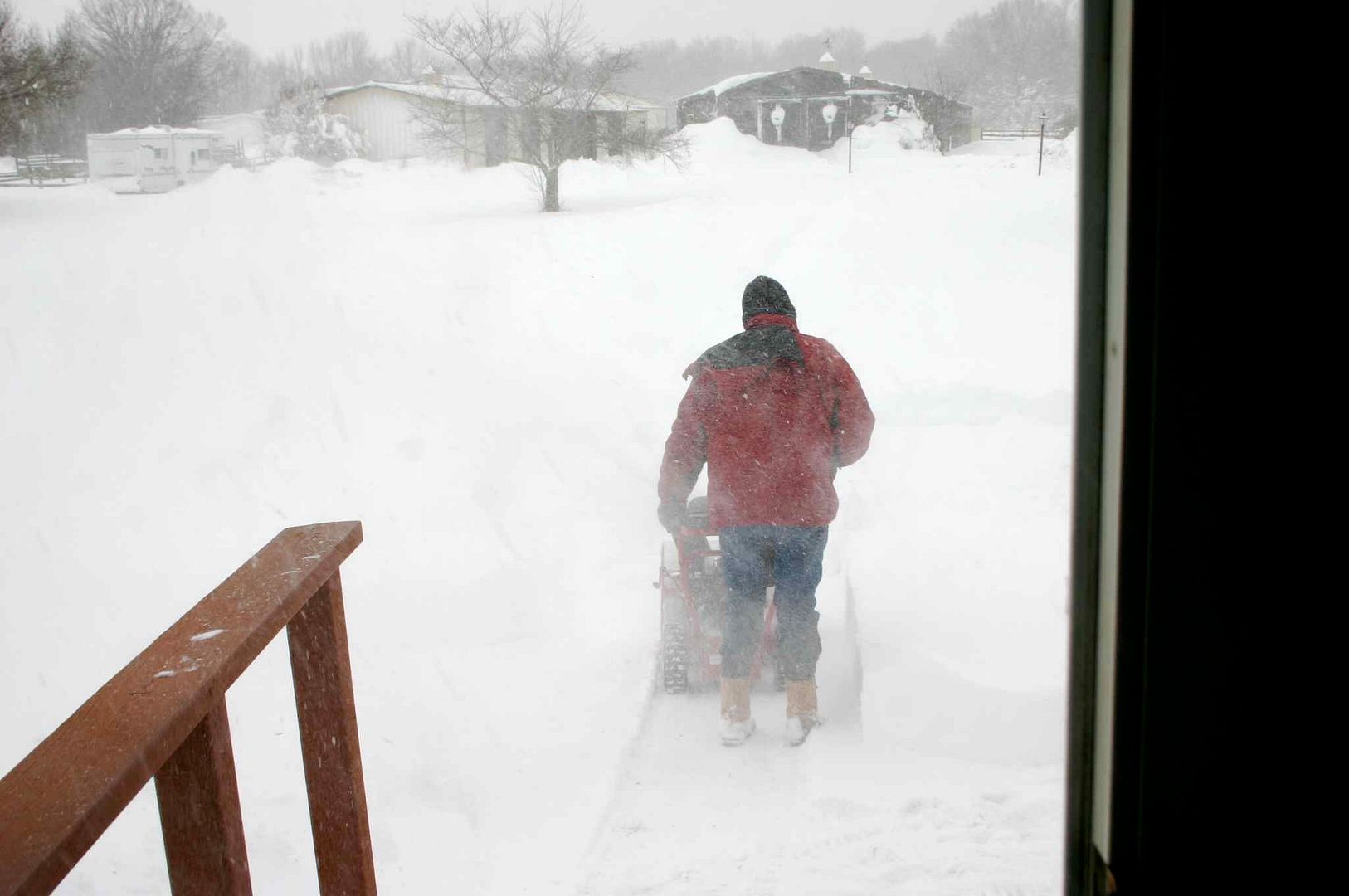 Dave working the snow blower.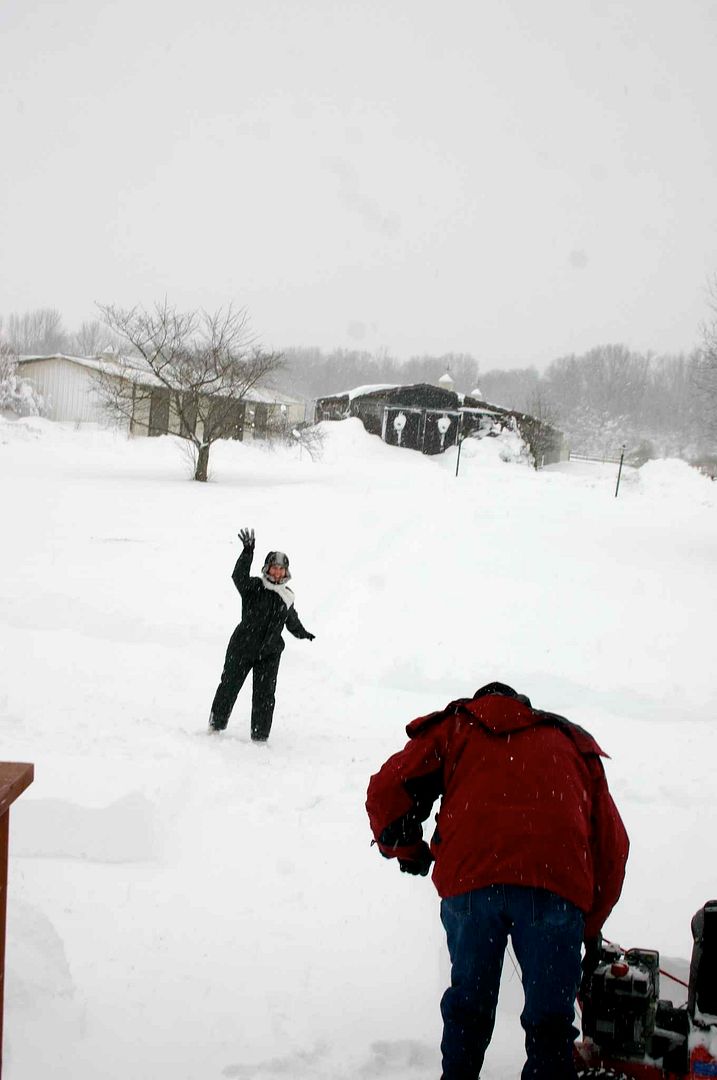 Kathy throwing a snowball at me.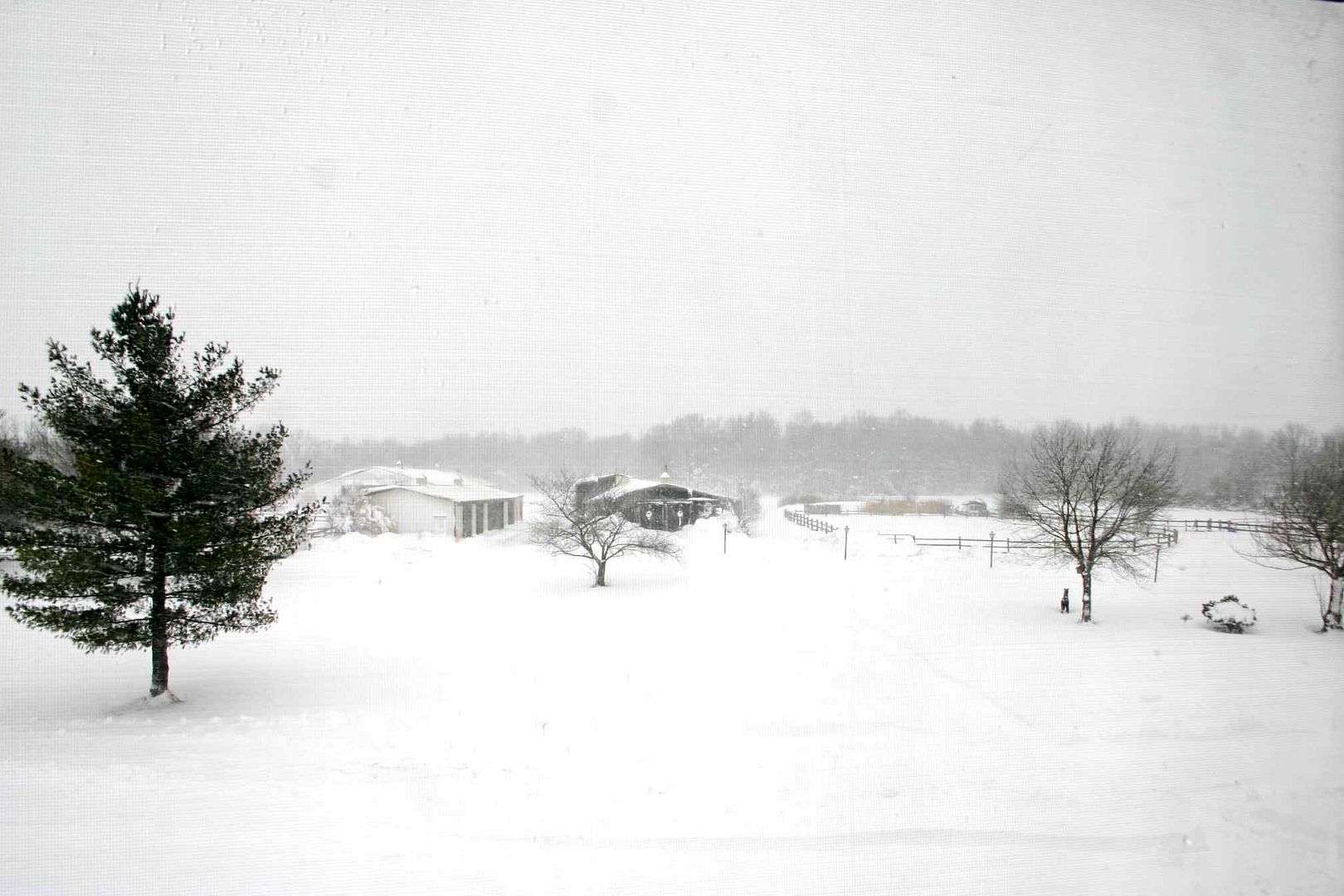 View from my window.
So far, we haven't lost power, but in Sussex County, DE, 40,000 people have.