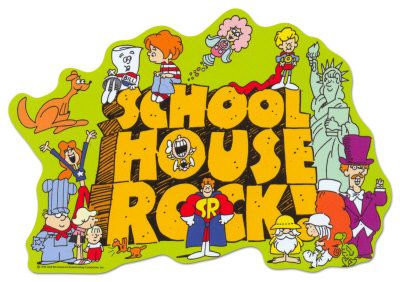 Between 1973 and 1980, 37 exceptional installments of children's television were produced and televised, and I remember loving every minute of it, despite not being a child myself at the time. In spots running only three minutes, these cartoons taught lessons in grammar, history, science, math and other subjects.
In part two of this Saturday morning feature, we move on to civics. Once again, I learned so much from these clever bits, and
I'm Just A Bill
is another song I sing because I can. It is irresistible, I tell you.
I'm Just A Bill
The Great American Melting Pot
Sufferin' Till Suffrage