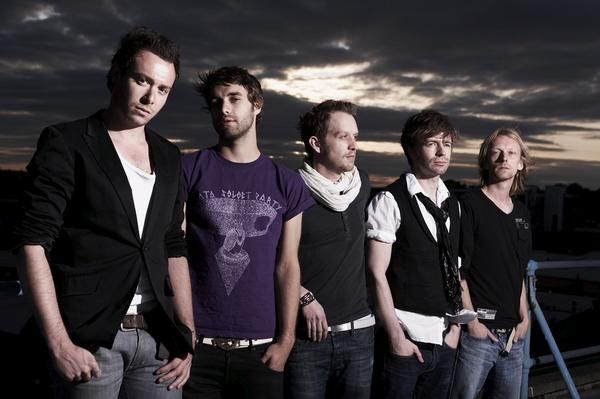 Adam Harris, Brett Lemmon, James Sanford, Joel Clempson, and Ric Albert make up the London-based rock band,
Lo-Star
. The band recently played a concert in the O2 Arena to raise money for travel expenses as they were invited to play at the prestigious
South by Southwest
this year. I watched the simulcast live on the web. The clip is below.
Watch live video from thebedfordlive on Justin.tv
They also recently completed work on their yet-to-be-released first album, produced by the impressive Hugh Padgham. Not yet signed to a label, the band has been working on the album as well as doing live shows, which have led to comparisons to UK powerhouses like U2 and Radiohead. Padgham sought them out to record, something no one should take lightly, as Hugh has worked with some of the top acts in music; Sting, Phil Collins, The Police, and Genesis that spawned blockbuster albums including Collins' No Jacket Required (12x platinum); The Police's
Synchronicity
(8x platinum); and Genesis'
Invisible Touch
(6x platinum).
Here are two songs not part of the debut album.
Wake Up
Falling Short
I really enjoy their music, and look forward to purchasing the album once it becomes available. You can check them out at their official website
here
, and their MySpace page
here
. You can go either place and hear music, watch videos, and enjoy a great rock band.