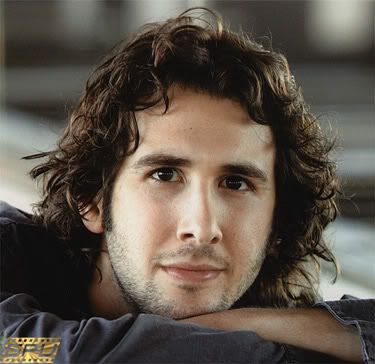 Today, Josh Groban turns 29 years old, which is just amazing to me. So young, yet sings with such beauty, grace, and dimension. He is one artist who I feel the need to rush out and buy his latest offering the moment it is available. I haven't seen him live yet, however, for I fear the screaming herds I have seen on some concert footage on YouTube. When I go to see a performer, I wanna be able to hear them, not people screaming... That is one of the reasons I would like to see him on Broadway, the audiences etiquette is so different. But it does seem to have settled down some, so there is always hope. Anyway, to celebrate his birthday, I am putting him to work - singing! The first clip is from his
Evening In New York City
, and features a song from his first album.
Alla Luci Del Sole
is a beautiful song, sung in Italian.
Josh wrote
Remember When It Rained
, and here he accompanies himself on piano. Just such a lovely version.
One of the early hits from the second album,
Awake
,
Broken Vow
, here he performs with Chris Botti. It is from the Evening in New York City DVD, and there is a lovely pared back feel to it.
Botti had a show in Boston, and invited a couple of friends to sing with him band. Here they play
The Shape of My Heart
with Josh and Sting on vocals on the song from Sting's
Ten Summoner's Tales
album from 1993. I am surprised just how well their voices blend and make for something truly special.
You can find more about Josh Groban on the web
here
, and on Twitter
here
.