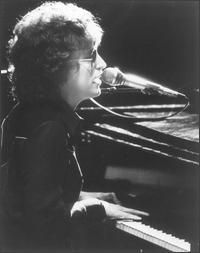 Born without the ability to see, Terri Gibbs broke on to the Country scene in 1981 with the breakout hit,
Somebody's Knockin'
. The song zoomed up the charts, scoring #8 on the Country chart, #13 on the Pop chart, and #3 on the Adult Contemporary chart. As a debut single, it was amazing she had such a cross-over hit.
While she had moderate success during the 80s on the Country charts, she never returned to the Pop charts again. In 1987 she moved to the Christian Music scene, including the regrettable song
The First Thing I'll See [is Jesus]
. I mean, really, did someone think that would be clever for a blind woman to sing? By 1990, she decided to move on, devoting herself to her husband and family.