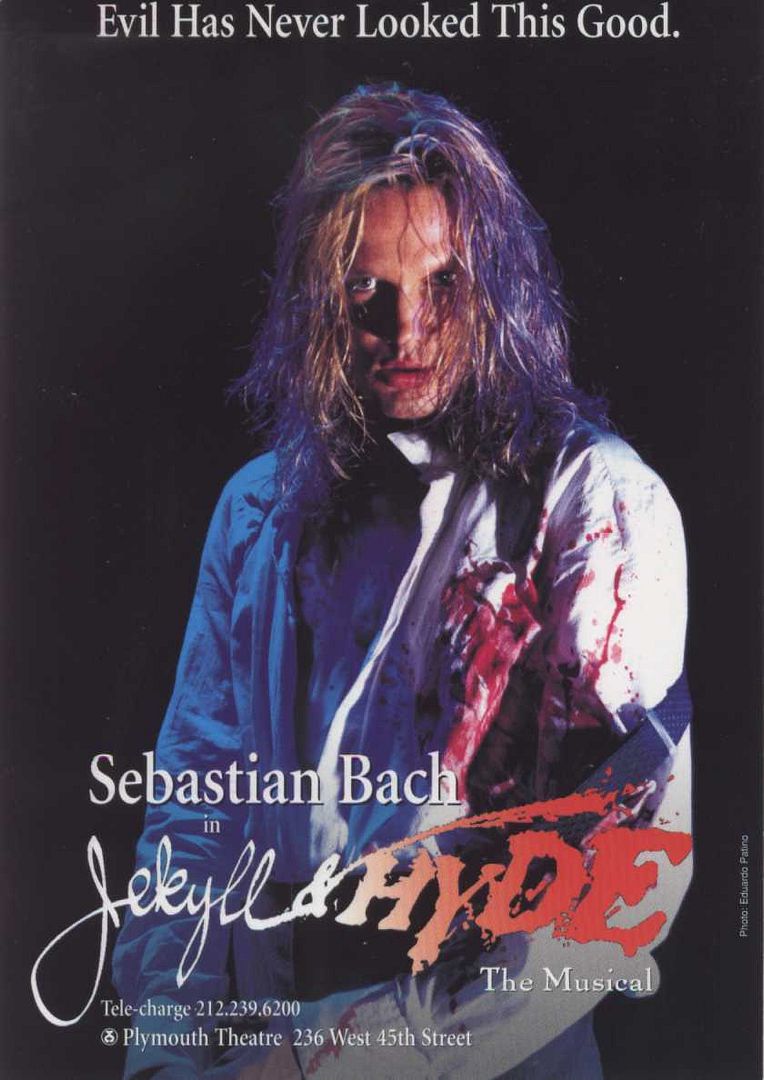 In 1997, a musical based on a Robert Louis Stevenson novella made it to the Broadway stage. The much anticipated Jekyll & Hyde took to the boards, amidst tons of hype and publicity. With Music by Frank Wildhorn, Lyrics by Leslie Bricusse, Frank Wildhorn and Steve Cuden and Book by Leslie Bricusse, the project was long in development. Ten years prior, there was a concept album to start raising the money, and a first production in Houston, Texas in 1990. The story, of course, is an old one, utilized in many a horror film. A doctor muses on why man can be both good and evil, and tries to medicate the way to make all people good. Unfortunately, it doesn't quite work out that way, and the hard-working Dr. Jekyll comes out with his 'alter-ego,' Mr. Hyde. Murder and mayhem ensue.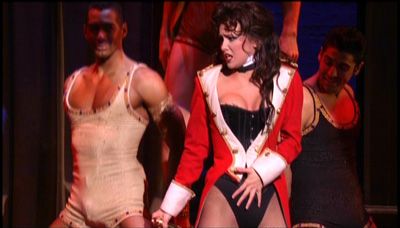 In this version, Dr. Jekyll ponders how his father, a good man, can be overtaken by his evil side and end up in an insane asylum. As he ponders this, he goes out with a friend and meets a waitress/hooker, who immediately becomes his muse, and experimentation begins. And we all know where that leads. The slight curve ball is the love triangle, with Jekyll/Hyde, the fiancee and the hooker. But it wouldn't be a musical without it, you know?
The show ran for almost 1,600 performances on Broadway, just shy of 4 years. Linda Eder was the original Lucy, the hooker who falls in love. The role of Jekyll/Hyde was played by several 'star' castings, from Jack Wagner to David Hasselhoff to Sebastian Bach [of metal hair band Skid Row fame]. Here are a few commercials for the run on Broadway.
We are first introduced to Lucy, played here by Coleen Sexton, as she reports for work in the bar. The song is
No One Knows Who I Am
.
As Dr. Jekyll tries experimenting in his laboratory, he sings
This Is The Moment
, a song that has been covered by many, and most likely very recognizable. I chose to use this version by Sebastian Bach, who sounds surprisingly good, and looks adorable.
Hooker with a heart of gold Lucy goes to see Dr. Jekyll after being battered by crazy dude Mr. Hyde for some treatment. Jekyll starts to realize it was in fact he who did this, and leaves Lucy there to sing about her love for Jekyll. This is the amazingly talented Linda Eder singing the role of Lucy on
Someone Like You
.
With both Lucy, the hooker, and Emma, the good-girl fiancee, in love with him, Jekyll is in a quandary when he figures out his experiments have made him into Hyde. But that doesn't stop the girls from singing a duet,
In His Eyes
, about what they love about the mass murderer. The following clip is Coleen Sexton as Lucy and Andrea Rivette as Emma.
Despite the long run, the show is rumored to have lost almost $1.5 million when it closed. In truth, the reviews for the show were mixed, and none overly praising the show. Sure, they might have had good things to say about some of the performers, but not enough to outweigh the complaints about the story and some of the music. But the song
This Is The Moment
came out of the show, and was heard by more people in 1992 when it was used for the figure skating performance by American Paul Wylie who came out of nowhere to claim the Olympic silver medal. He used the Colm Wilkinson from the concept album, and it was something special. The following is when he skated to it at the Professional Championships for the Technical Program, now referred to as the Short Program.
Yes, I realize that was an odd tidbit to relate, but with the Winter Olympics coming up, I thought to myself, "Why not?"