Watching the Winter Olympics from Vancouver, British Columbia, Canada, I can't help but think back to the many athletes I have seen, including the incredible Torvill & Dean. Jayne Torvill worked as a clerk in an insurance office, and Christopher Dean was a police constable Nottinghamshire, they became partners on the ice in 1975, competing in their first event in 1976. They finished fifth in the 1980 Winder Olympics, and people began to take notice. But it was a spectacular program at the 1984 Olympics that made them stand above the rest, which you can see at David Dust's blog
here
. After the Olympics, they turned pro, and here is a clip of them winning the 1985 World Professional Championship. Christopher looks particularly dashing.
In 1996, Rudy Galindo came outta nowhere to take the US Men's Figure Skating Championship with a thrilling performance. Something that added to the event was knowing Rudy was openly gay, and living with HIV. He continued to skate professionally until 2007, when he retired. He is still an inspiration to many.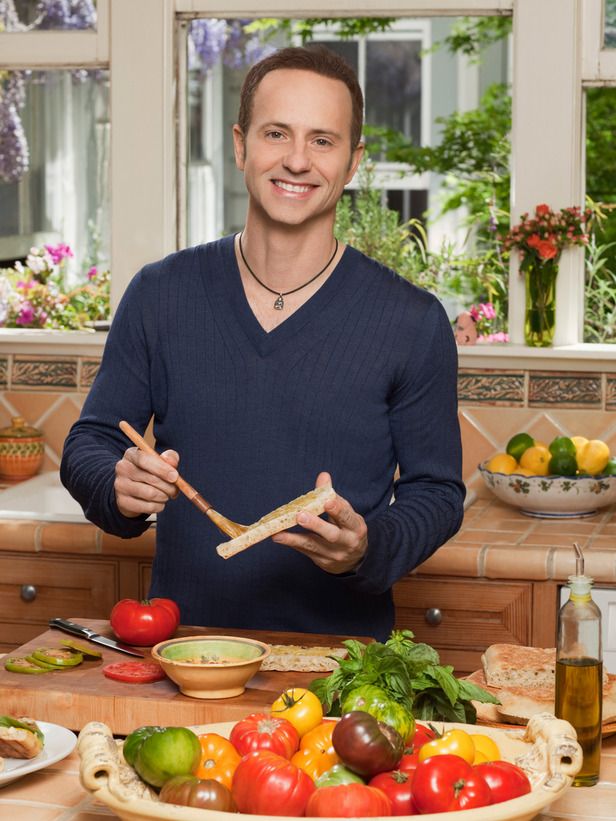 Brian Boitano was part of the Battle of the Brians, his constant competition with Canadian skater Brian Orser. While rumors have swirled about Boitano, Orser was outed in 1998 by a spurned former lover who went to the newspapers. They often skated against one another, and it was Boitano who won the Olympic gold in 1988. He skated professionally for some time, and now has his own cooking show on the Food Network,
What Would Brian Make?
.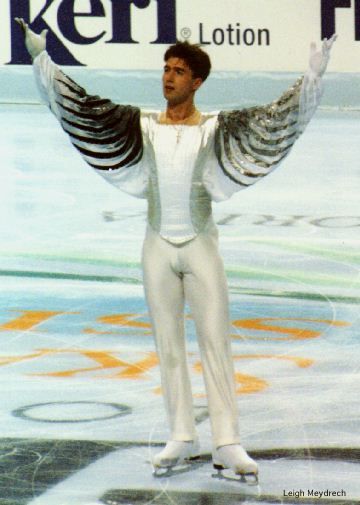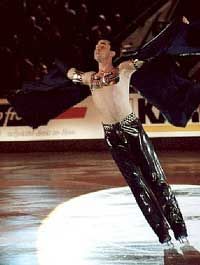 In 1994, the strikingly handsome Alexei Urmanov from Russia took the world and Olympic Gold by storm with his bold jumps and flair for the dramatic. He never skated without gloves, and his costumes were certainly making a statement. I have to admit I was surprise he married [a girl] in 2004, and they are the parents of twins. Sigh, there goes another crush...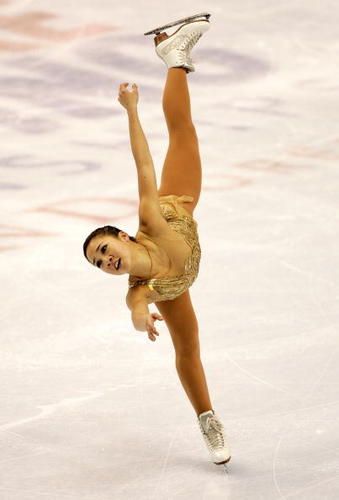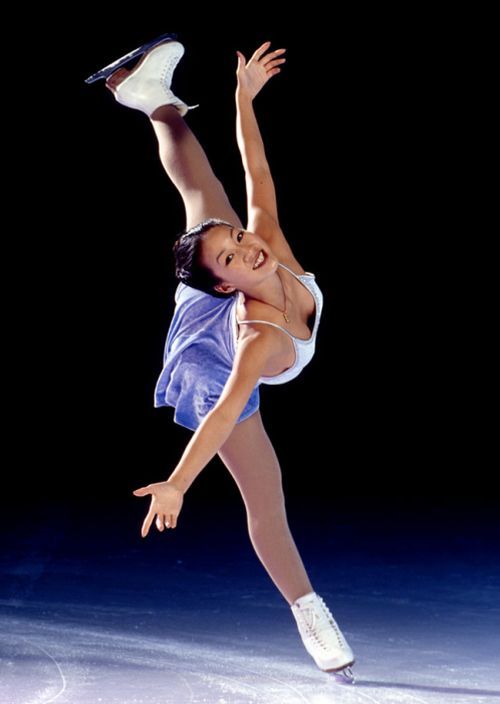 Is there a female skater gay men have identified with and adored more than Michelle Kwan? Here was a beautiful girl, so good at what she does, but just never seemed to be able to get what she wanted. She skated in two Olympics, and scored the silver and bronze medals, but never the coveted gold. She was adored by so many, but was left in tears when the finals totals were counted. Michelle, I love you!