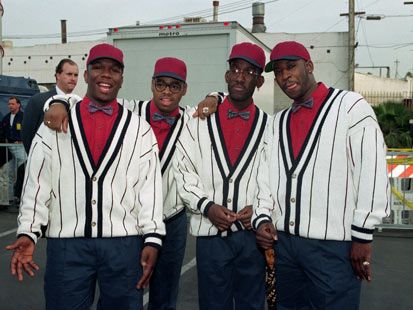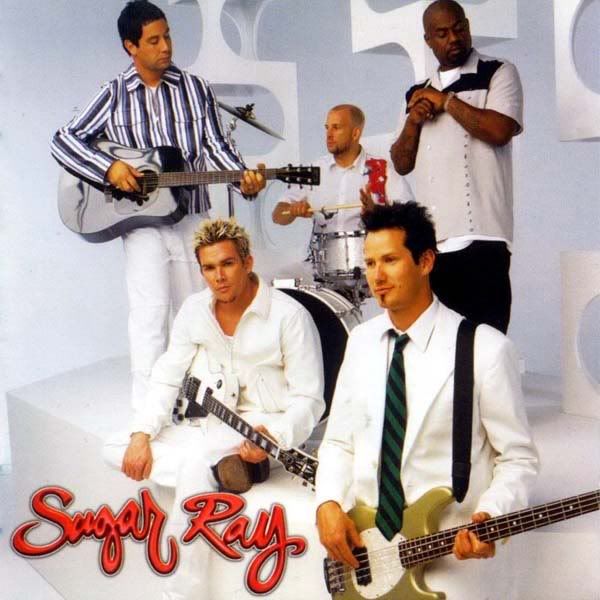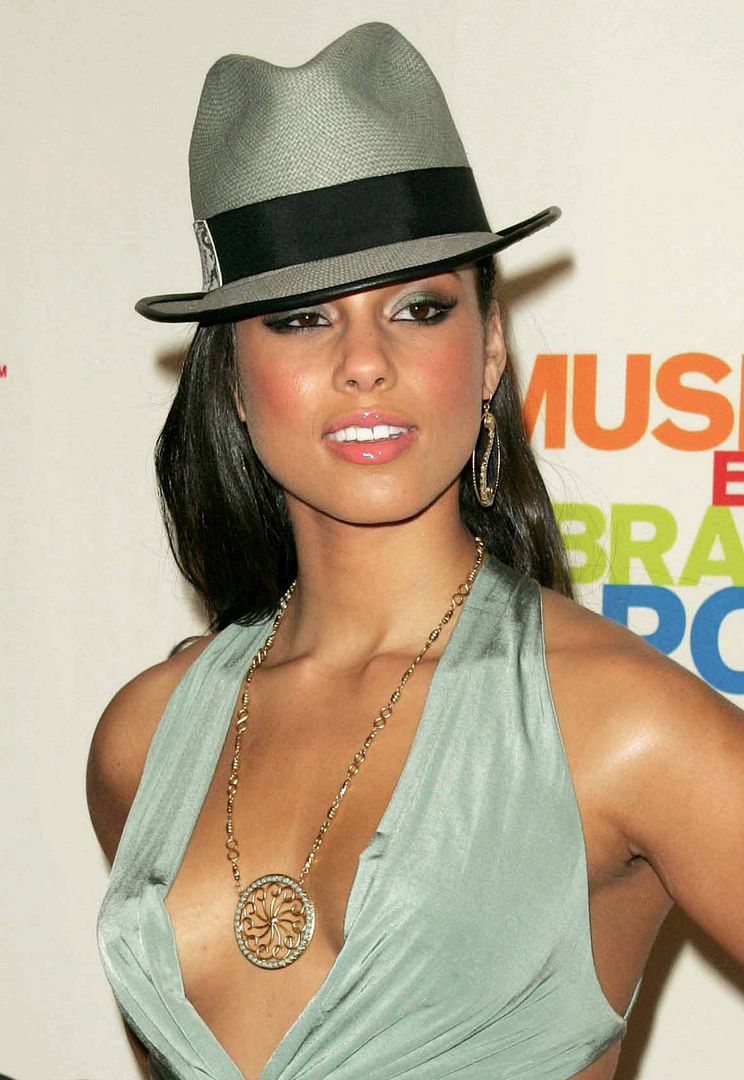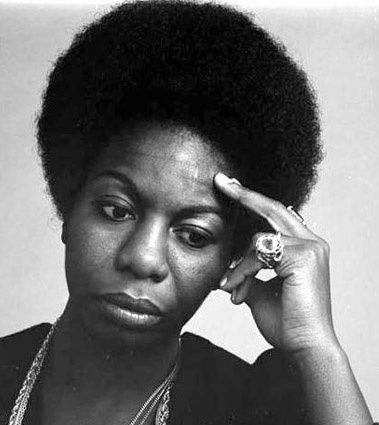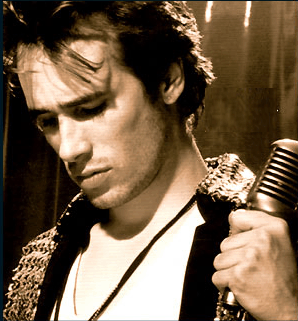 Clockwise: Boyz II Men; Sugar Ray; Mariah Carey; the Beatles; Jeff Buckley; Nina Simone; Alicia Keys; and George Michael.
It is time for the semifinals, and we start with a recap of last week, including the audience booing Nicole, and the headlines that followed. Paula reminds us that last week was a shocker, and that there could be another coming. We are reminded that there are only four contestants left, two boys, one girl, and one over 30 act. They are also going to try to do the Pepsi Challenge again, which failed last week because of a problem in voting. Apparently, it all went okay this week. American voted on the song they wanted the contestants to sing, and it will be the first song of the night for the Top 4. We are also told there is no judge's involvement this week, and the Top 3 will be going through to the finals next week. Steve Jones talks to Nicole, who tries to bring God into the equation. I am confused. The first up is LA's first performer,
Marcus Canty
, who sings the Boyz II Men Classic,
I'll Make Love To You
.
Well, it was another karaoke-like performance to me, once again highlighting for me that Marcus sounds like he is singing 90s revivals, not the music of today. And also how much his voice suffers in comparison to the great sound of Boyz II Men. Nicole mentions his sexiness, and his great performance. Paula thought it was okay. Simon that it was okay, just thought the production was wrong. LA thought it was great, and showed why he survived the bottom so often.
Chris René
is up next, and he gets to sing
Fly
, by Sugar Ray.
Hey, it wasn't a great song, and his vocals were unexceptional. I mean, when you are outsung by Mark McGrath on his 1997 hit, there is an issue. Nicole and Paula thinks he was wonderful on it, and sounded like a winner. Simon thought it was a bit lacking in the vocals, and hopes he steps up on the next song. So it is time for
Melanie Amaro
. She is singing
Hero
, the mega-hit by Mariah Carey.
She is in top form, and sounds glorious. The song is a rather predictable choice, but it was voted on my America. LA thought it started badly, but took off. Nicole and Paula thinks she sounded incredible, although Paula thought the arrangement lacked the soaring quality of the original. It allowed to mention that it was original, not the karaoke quality of some. Soon it was
Josh Krajcik
's turn. He takes on another Beatles song,
Come Together
.
It is the best Josh has sounded in several weeks, but I do feel like his take on the song could have used a little bit of lightness, just a dash of joy. It got just a bit bogged down in the blues, at least for me. Still, it was good. So it is time to hear everyone again, and it is
Marcus Canty
to lead off the second round. He sings George Michael's
Careless Whisper
.
Okay, this was so bad on so many levels. First, the songs sits in a terrible part of Marcus' voice, and it just sounded bad. Also, to take the beautiful song, and make it a mid-tempo dance mix. Marcus fought the beat on the song, and muddled it up even more. Nicole and Paula loved it, but Simon hated it. LA tried to downplay Simon's comments, but they rang pretty true to me. Moving on, it is once again time to
Chris René
. He comes out singing
No One
by Alicia Keys.
It is a nice performance, even if the vocals are reed thin. But he holds up stylistically, with his reggae/dance beat. The judges are unanimous in their adoration of him. He seems to be a frontrunner for the win. After a commercial,
Melanie Amaro
is coming out for her final performance of the semifinals. She is singing
Feeling Good
, originally from the Broadway show
The Roar of the Greasepaint - The Smell of the Crowd
. There were notable recordings by Nina Simone and Muse.
Holy smokes, she just laid that one down. That was a wonderful performance, a brilliant vocal. The range was great, and the emotional support was right on the mark. So far, that was the best of the night, by far. And for the performance, she receives superlatives across the board, including from LA, who was trash-talking before the performance. That leaves the final in the Semifinals,
Josh Krajcik
. He sings Leonard Cohen's brilliant and oversung
Hallelujah
.
Well, I have to say, it was a nice version, but rather unspectacular. I could name far too many versions of that song that were much better. That song has been sung by many, and when you take it on, you need to add something new to it. I didn't think he did. LA also thought it was lacking, and a tearful Paula starts in on LA. Simon agrees with Paula, and I am shocked. Nicole acts a fool, like she won by getting Simon's approval. Jesus, grow up, Nicole.
So, for me, Melanie is the clear winner this evening. She had two great performances, and was in beautiful voice tonight. Josh and Chris are battling it out for the middle, and Marcus was not very good. But then again, I've said that about Marcus for several weeks now, and he keeps surviving. Will he beat the odds again and make it to the finals? Tune in Thursday night at 8PM on Fox to find out for yourself.