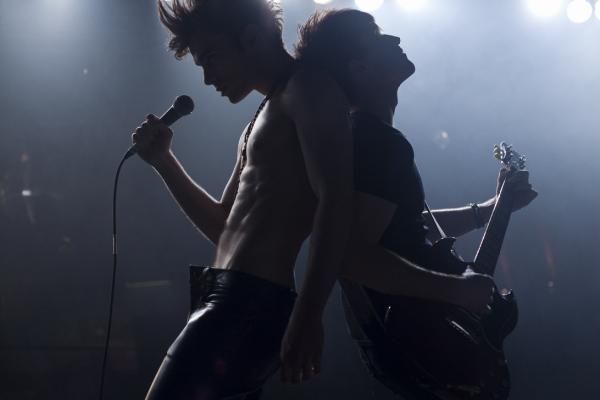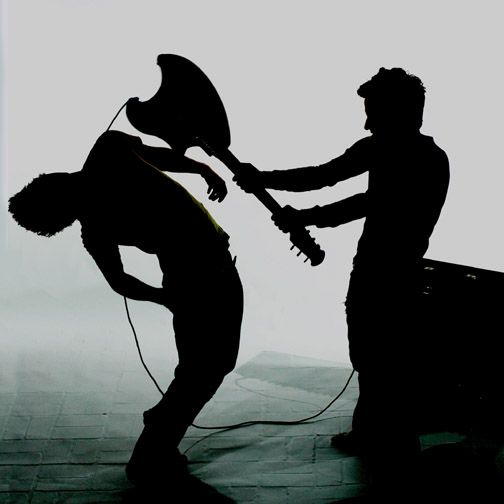 I thought a great way to kick off the weekend is to listen to the music of Mike Furey and Tom Napack, better known as Dangerous Muse. I love their music, although there really isn't a lot of it available. This is from the 2006 EP of the same name.
In 2009, They appeared in the film
House of Boys
. The movie, set in 1984, follows the lives of several boys working in a bar/brothel in Amsterdam, at the dawn of the AIDS crisis. They performed in the club, singing two songs. Only part of the songs made it to the final cut of the movie. The first of which is
Boys Like You
, written by Amanda Ghost in 2005.
They also performed
Sex Dwarf
, the 1981 song by Soft Cell off the
Non-Stop Erotic Cabaret
, the same album that gave us
Tainted Love
.
Their most recent release is
Fame Kills
, a free download from earlier this year. This was to celebrate their earlier release,
I Want It All
, making it to #1 on the LOGO Click List.
Speaking of
I Want It All
, it is still a great song, with a scorching hot video. This was thought to be the first single off the long-awaited full-length album, but that has yet to be released.
You can find the Give Me Danger EP on iTunes
here
, and on Amazon
here
. You can find their 2009
I Want It All
single on iTunes
here
, and on Amazon
here
.