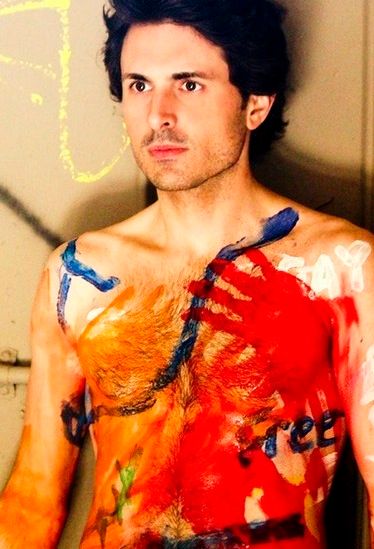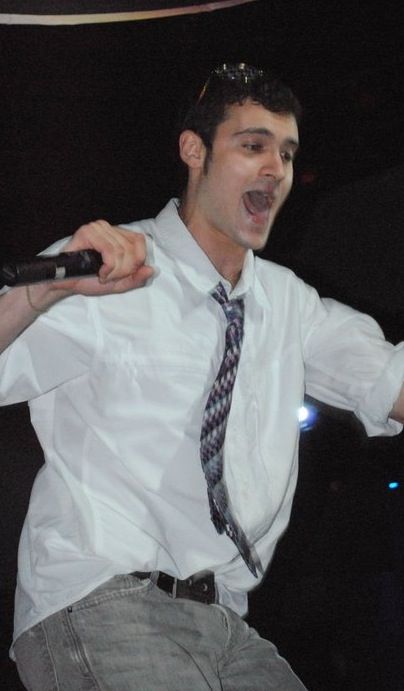 Clockwise: Toby Madigan, Chad D, EvOn, and Matt Zarley.
I am closing out the year by revisiting the great music released in it, for there has been some great music out there, especially by LGBT artists. Of course, that might not be what you hear on the radio, but if you put your ear to the ground, you might be surprised by both the quality and quantity you can discover.
I first discovered Toby Madigan when I saw the video for
Chatroom Romance
, and was immediately thrilled by the combination of humor and intelligence in it. So I went out and purchased the first album, and really liked it. Soon, it was time for a second release, and
Symphony of Sweat
was soon part of my music library. I love Toby's style, and find his songwriting to be quite good. Of course, his stunning good looks don't hurt, either. Watch as Toby sings
Arrested
from his latest album.
You can find
Symphony of Sweat
on his
online store
. There you can also find his first album,
Left Brain/Right Brain
.
Philly's own Chad D is a young rapper with a dream, and he is making his dreams come true. Part of that dream includes equality for all, something the gay man understands far too well. In his music, which is a combination of Hip-Hop and old school rapping, he tells you not what you wanna hear, but what people need to hear. Watch the video for
Ask & Tell
off the album
The Human Link
.
You can find
The Human Link
on
iTunes
and
Amazon
.
Well, when I first saw a picture of Matt Zarley, I have to admit my jaw dropped just a little. He is most certainly a sexy man, but those good looks did not overshadow what I quickly discovered were big talents. He can sing just about anything, and has the voice to do it well. Watch the video he made for
WTF
off his latest album,
Change Begins With Me
.
You can find
Change Begins With Me
on
iTunes
and
Amazon
.
EvOn calls herself The Music Bully, and I see why. The British lesbian is laying down some great music, and putting some amazing freestyle over it, taking it to the audience and the music. I am so glad I happened across her on the internet, for I am loving her music. Check out the video she made for
Listen Up
, a new song from earlier this year.
Check out EvOn on Bandcamp
here
, where you can download
The Stolen Mixtape
for FREE. It includes
Listen Up
.