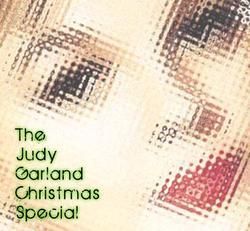 In 1963, the legendary Judy Garland had her own television show. For show #15, they taped the Christmas episode, which featured many guests, including Judy's children, Liza Minnelli, Lorna and Joey Luft. In this first clip, we get a Christmas Medley with Liza Minnelli and Jack Jones, and, of course, Judy.
In a very special moment, Judy sings
Have Yourself A Merry Little Christmas
in a sweet moment with with Lorna & Joey Luft.
The show also featured Judy singing
The Christmas Song
with Mel Tormé, who wrote it with Bob Wells. The song was perhaps best known for the version ob Nat King Cole.
While not a part of the special, this is
Merry Christmas
, with lyrics and music by Fred Spielman and Janice Torre, sung by Judy in the 1949 MGM film,
In the Good Old Summertime
. She sings it to a very handsome Van Johnson.
Merry Christmas Eve, everyone!