Before the show began, I was wrapping Christmas presents to place under the tree, and was trying to predict what would be happening tonight. I was lost. I truly felt as though the judges were pointing us to a Chris René win, although I thought Melanie has been the strongest voice this season. So when the show began, I had no clear picture as to what was going to unfold on the stage. The show opens with the usual flourish of pyrotechnics and over-the-top music. There is video of the final three walking down the street in (I guess) Los Angeles, looking focused and driven. Steve Jones is the first out, welcoming the cheering audience to the show. Soon he introduces the judges, Simon Cowell, LA Reid, Paula Abdul and Nicole Scherzinger. They come out to screams from the audience, and the bold sounds of Europe's
The Final Countdown
.
Soon, Jones brings out the first performance of the evening, the Top 12. It is interesting, but much like with Melanie, I seem to hear Jones' Welsh accent sneaking out tonight, making him far more human and likable. And that is something I never thought I would say about the handsome man. From the Groups to the Soloists, they all sing Lady GaGa's
Edge Of Glory
.
It was lovely to see some of the acts back performing, while others reminded us of why they left so soon. After a commercial break, we learn the Top 3 will be performing seasonal music, without the pressures of the competition.
Melanie Amaro
is up first, singing Mariah Carey's
All I Want For Christmas
.
Yet the judges still speak afterwards, all giving her big props for singing the song well. And indeed, she did. It was beautifully sung, and so filled with joy. Then Steve introduced a video of some messages from people who know and love her, like her brothers and sister, her best friend, and grandmother, among others.After Melanie was left speechless by the video, we learn
Chris René
is up next, and soon we shall learn who finished in third. HE comes out to sing
Have Yourself A Merry Little Christmas
.
Well, that was interesting. He did nothing with the song, really, and I thought he would add a little spin on it. But it was fairly dry, and not particularly on key. The judges, however, talk about him being an original, and his ability to put his own take on the song. I am a tad confused by it, but decide to let it go. It is time for Chris' video, and we hear from his sister, brother, mother, his son and his baby-mama, among others. Steve asked him a few questions, and he managed to choke back the tears and answer them. After the break, it is time for Nicole to introduce her act, Josh Krajcik. Josh comes out to sing Please Come Home For Christmas, a big hit for Jon Bon Jovi many years ago.
Josh does a nice job with it, and the judges are all rather sweet with him. Simon even announced that he thinks Josh will be selling a lot of records! Soon it is time for his video roll, and he, too, is reduced to tears by the parade of family and friends, including his best friend, co-workers, parents, and, of course, his daughter. Wow, he is a crying mess! Good for him. After a commercial break, The handsome host introduces the next act, Mr Popular, Justin Bieber, who sings
The Christmas Song
.
There was a surprise guest with Justin on the song, the immortal Stevie Wonder. Stevie not only sings, but also plays the harmonica! The audience when wild, and the four judges were on their feet. But Bieber immediately goes into a second song,
Santa Claus Is Coming To Town
.
At the end of the song, he brings Drew out to sing with him, making the 14-year-old squeal with delight. After compliments flow between Stevie and Justin, we soon hear that next, we will discover who finished in third place. After the break, we are reminded by Steve that the votes will decide who takes home the 5 million dollar prize. Josh and Nicole, Chris and LA, and Melanie and Simon are called to the stage. Based on America's votes, the performer in third place is Chris René.
Chris is wonderfully gracious after the announcement. The judges soon flock to him, and offer him hugs and their best wishes. Steve Jones is soon trying to herd a cats, so to speak, and tosses to a commercial when Simon and Nicole have a tough time staying on stage. They go over the three shocking moments on the stage. This includes Rachel Crow being sent home, although they seems to have skipped over the part when Nicole was booed by the audience. Soon Rachel is out on stage with Steve, and wanting to take his job. She introduces the next act, Leona Lewis. She performs her 2008 hit,
Run
.
While Leona is singing live, we see some of the highlights of the season, from the auditions, to boot camp, to moments on the show. The judges are moved, and Leona sings just beautifully. Soon we are treated to a Simon Vs LA video, and there is lots of growl, though little real fight. Soon, Los Angeles Laker with Derek Fisher comes out to introduce the next guest, 50 Cent. He performs
Wait Until Tonight
, well, I think it was, since we seem to have a good amount of the first 45 seconds bleeped. There are plenty of guests joining Fifty, including LA Lakers and Astro!
We are beyond the 90 minute mark of the show, and have one result so far. Soon we are forced to watch a ridiculous and insulting cry-off between Paula and Nicole, and see that boys fight and girls cry. Ugh. Thankfully, we can escape that with a performance from Pitbull with Ne Yo, on
International Love
.
They quickly kick into Pitbull's latest hit,
Give Me Everything
.
They are joined by Marcus Canty! There are lights, dancers, and such big production values! Soon, we have the final two, Josh and Melanie, back out to sing a version of David Bowie's
Heroes
.
After the break, we are promised that results will happen. It happens, and Steve Jones calls the final two back to the stage. Josh and Melanie are joined by Nicole and Simon, to hear the announcement of the winner. It is Melanie Amaro. This means Josh Krajcik is in second place.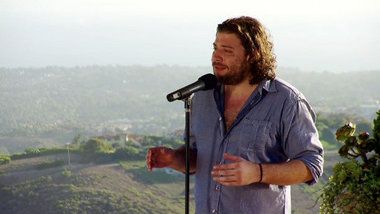 Josh congratulates Melanie for her win, a gracious gentleman. He is so very sweet. Soon Steve tries to talk to Melanie, who is surrounded by family, unable to speak. But it is time for her to sing, and she is going to sing
Listen
, by Beyoncé.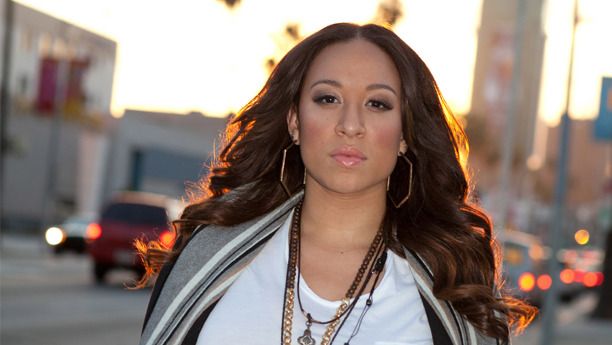 She is joined on stage by the other contestants, and she is overwhelmed in the moment, crying. She is a wonderful singer. That 19-year-old was, in my opinion, the best singer this year, and America did get it right. Congratulations to all involved.