The show opens with the bravado to which we are now accustomed, with high-charged music and video montages. We are down to the final three, and their respective mentors. Steve Jones seems to be in good spirits, despite leaked reports he will not be asked back for a second season. The crowd seems to be loving every minute of the opening, standing and screaming.
Josh Krajcik
has supporters at his high school, while
Chris René
has people at a nightclub, and
Melanie Amaro
has fans at her church. It is all down to the voting tonight, with no real input from the judges left for this competition, aside from their thoughts on the performances. The mentors offer up last words to the contestants before they turn over the show and the future to the artists.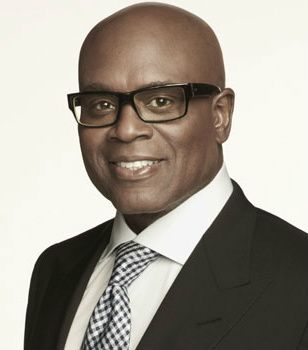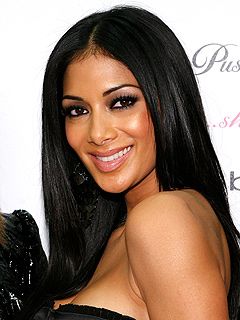 Left to right: LA Reid, Nicole Scherzinger, Paula Abdul, Simon Cowell.
Josh Krajcik
opens the competition, coming out on stage with simple lighting and a smile. He sings
Univited
, by Alanis Morissette. Soon, Morissette joins
Josh
on stage, singing her hit song.
Josh has a nice start on the song, making a soulful and haunting flair. When Alanis joins in, she takes the song to another level, with a magnificent vocal showing. She pulls
Josh
with her, and lifts him to another plateau. This was a very nice performance.
Chris René
is up next, and he sings
Complicated
, the first hit for Avril Lavigne. He puts a reggae/hip-hop spin on it, and on the chorus, is joined by Lavigne.
I have to admit, I find it odd that LA Reid introduces him , starting with a pronouncement of 8 months clean. As if often the case,
Chris
starts off the song with a weak opening, having trouble finding the key. Any key, really. Once Avril is singing with him,
Chris
lays in a rap section that was good. Lavigne, who was in very good voice, was really stellar in her performance, and for me, overshadowed
Chris
. The judges are quite supportive, and seem to be willing to disregard the off-key beginning.
Melanie
sings the R.Kelly song,
I Believe I Can Fly
. We now know what this means, and who will be joining her soon.
Melanie
starts off the song rather well, although there is a hint of nerves. Once she is joined by R. Kelly, the song takes off to another level, and the song builds really nicely. They are joined by a gospel choir, and the song ends with vocal flourishes from both, although, honestly,
Melanie
's are more on key. We quickly learn that is the first time R. Kelly has performed the song as a duet, and he is happy to have done it with
Melanie
. LA thought she was a bit overshadowed by R. Kelly, but Nicole thought that was because the song was sung in R. Kelly's key, not
Melanie
's. Paula is impressed by
Melanie
's conviction, and Simon adores her. After a break, we are treated to a performance from the Las Vegas show,
Michael Jackson:

The Immortal World Tour
. It has another week in Vegas, and then starts touring.
It started with robotic disco balls dancing to Michael, singing
They Don't Really Care About Us
, from Michael's
HIStory: Past, Present and Future, Book I
album. Soon they are joined by
Chris
,
Melanie
and
Josh
, who sing a little, dance a step or two, but mainly, stay out of the way of the mirror-bots.
After another break, it is time for
Josh
to sing his second, and final song of the night. After a tape to remind us all of his back story,
Josh
comes out with an acoustic guitar to sing
At Last
, the great Etta James song sung at his first audition.
It was a nice cover, well done. While Josh didn't blow me away, he didn't turn me away, either. And, thus far, no one has blown me away yet. However, the judges loved it, and are unanimous in their praise. Perhaps it was more dynamic in person. (And it does give me pause that only last week, it was announced Ms. James is now terminally ill. Very sad.) Next up, we have
Chris
, who, according to his mentor, will have a defining moment for his career. His video roll reminds us of his addiction issues, and how he is still clean today. He is there to sing
Young Homie
, also his audition song, an original song written by Chris.
He does a good job with it, and the judges start to fall all over him, including Paula's constant chant of "Vote! Vote! Vote!" They are truly getting behind
Chris
as an artist, and a seeming favorite to win. The talk has brought the the crowd to a frenzy. After a break, it is time to be reminded about the story of
Melanie Amaro
, how Simon sent her home, how he brought her back, and the discovery of her Island accent. She comes out to the stage to sing
Listen
, Beyoncé's hit from
Dreamgirls
.
Once again,
Melanie
has no problems singing the song that was her audition piece. She has the big voice, and the vocal range. That was a fantastic performance. Again, the judges fall all over themselves to say how great
Melanie
is. It was a beautiful performance, to be sure. I will say, there was something about them bringing back the audition songs that was a tad underwhelming. It left me without a "wow" moment, for we had heard and seen all that before. Give me something new, let them blow me away.
So, who will win? I have no clue. If I were to read the judges tonight, I would say it is going to be
Chris René
, or maybe
Melanie Amaro
. They seem to be so tepid with their praise for
Josh Krajcik
, I would think he is not there. However, with these shows, you never can tell, and I could be reading too much into the mentor's comments. But I feel as though the momentum has been moving in Chris' direction in the last few weeks. But I am just trying to guess the pulse of America, which I often get very wrong. So the only way to be sure is to watch the results tomorrow night, Thursday, December 22, on Fox at 8PM, the winner to be announced by 10PM. Guest stars include Justin Bieber and Mariah Carey, surely there to sing Christmas releases.