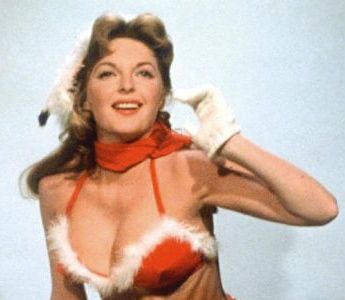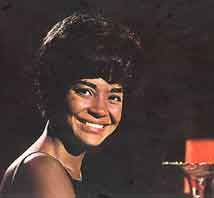 Clockwise: Julie London; Kay Starr; Nancy Wilson; and Peggy Lee.
It is Saturday night,and my thoughts seem to roam to the smokey clubs of long ago. You know what I mean. The type of club you would find after a little walking in the snow, and you think it is time for a little liquid heat. After shaking the snow off your hat, coat and scarf, you settle in to a talbe, and the waitress brings you a drink. You start to hear the husky tones of the girl singer, and the gentle swaying of the jazz band. The first singer sounds just like Julie London, a favorite of mine. Here she sings
I'd Like You For Christmas
.
It'd be hard to imagine this without the participation of Miss Peggy Lee, an amazing jazz singer for so many years. This is a recording of Peggy with her very special take on the holiday classic,
Winter Wonderland
.
Kay Starr wow'ed the world whenever she sang. She started her rise to fame in the 40s, winging with big bands. she continued to perform in the 70s, 80s and the 90s. But a while ago, she definitely had just hte right amount of swing to sing
(Everybody's Waiting For) The Man With The Bag
.
And there is the glorious voice of Miss Nancy Wilson. No, not one the famous sisters from the rock band Heart, but the jazz singer, who had such an amazing, full stone in her voice. After dropping out of college, Nancy started singing professionally in the late 50s, fronting for a big band. She went on to much success, both as a singer and as an actress. She finishes out our holiday evening, singing
That's What I Want For Christmas
.