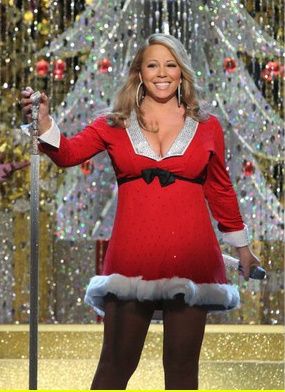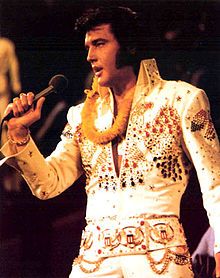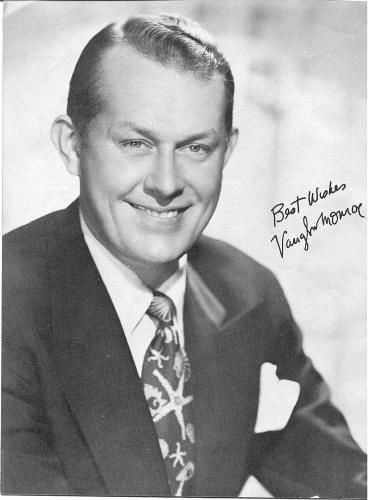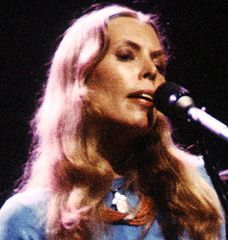 Clockwise: Band Aid; The Waitresses; Julie Andrews; Bruce Springsteen; Joni Mitchell; Vaughn Monroe; Mariah Carey; and Elvis Presley.
It is time once again for the GLEE holiday episode, and it kicks off with Mercedes dancing with tinsel garland and the other kids as she sings Mariah Carey's
All I Want for Christmas Is You
.
Finn is at a loss as to what he can get Rachel for Christmas. So Rachel makes up a list of 15 things, and Finn can pick any five of the gifts to give her. It is that moment that Finn realizes he is dating a Kardashian... Sue forgives Kurt, Blaine, and Artie for ruining the great American Songbook with endless mash-ups, and wants the Glee club to join her wishing a happy holidays to the homeless. She is moved this year, since the passing of her beloved sister. They agree. Rory announces his family won't be joining him this Christmas, for tickets from Ireland are expensive. To make him feel closer to his family, so he wants to sing Elvis Presley's
Blue Christmas
.
After that, Sam asks Rory if he would spend Christmas with his family, cause he could use the a friend on the drive home to keep him awake. Artie agrees to direct a Christmas special for Lima PBS. Rachel is the first up, and she decides to sing Joni Mitchell's
River
for the holiday special.
Artie isn't buying into it, and wants a lighter tone. More European gay chalet meets Frosty the Snowman, Judy Garland meets
Stars Wars
Christmas Special. Sam speaks up that Frosty melts at the end, and has a fight with Arty. Sam walks out, alone. Rory will be sticking around for the special. In the hallway, Rachel asks if Finn has an early present for her, and he gives her a card with a wild boar on it, for that is what he can afford - a monthly stipend that will feed the boar till it is butchered for a lucky family in Africa. Rachel just says no, she wants items from the list. So Finn will perhaps give the boar to his mother. Rachel and Blaine sing a new song for Artie,
Extraordinary Merry Christmas
.
Artie loves it. Coach Sue comes in, and asks if they are ready to perform for the homeless on Friday night. Only that is when the kids are taping the Christmas special, and they turn her down. She is hurt, and leaves. After a break, we see the opening for the show, featuring the kids. After that, we go right into a version of
Let It Snow
, originally made popular by Vaughn Monroe.
We quickly see a sanitized version of Blaine and Kurt living in the bachelor chalet. Soon they are joined by Rachel and Mercedes. It quickly becomes fifties/sixties sitcom. Soon, Rachel starts singing
My Favorite Things
, originally sung by Julie Andrews in
The Sound Of Music
.
She was quickly joined by the others, and a GLEE-ful time was had by all. And it is time for a word from the sponsors. After that, there are jokes about global warming and weather patterns, with Kurt being very Mary Tyler Moore to Blaine's Dick Van Dyke. With a bit of Lucille Ball thrown in. Kurt thinks he hears jingle bells, only to discover Finn and Puck, dressed in Stars Wars costumes. They sing
Santa Claus Is Coming To Town
, a hit for Bruce Springsteen.
Soon, Brittney is there to sing
Christmas Wrapping
, originally sun by The Waitresses, of
I Know What Boys Want
fame, in 1981. She is dancing with the rest of the Cheerios.
Soon Rory, playing a Christmas Elf, is brought in give a quick reading. He changes it up a bit, and goes back to the story of the First Christmas. Then we see Quinn and Sam helping Sue at the homeless shelter. Quinn fears they will run out of food, and Sue regrets that with bad times, often giving decreases. On cue, the other kids come through the doors, carrying a Christmas turkey, and wanting to help out. They save the last song form the special for the shelter, and they sing
Do They Know It's Christmas?
, the song by Band Aid in 1984. The single raised money for the African famine.
Rachel is at her locker, and she tells Finn she loves the boar, who she names Barbra. Finn also gives her the stars. Well, one named Finn Hudson. Cause there is already a star named Rachel Berry. She is truly moved, and then Finn pulls out the earrings he bought for her. She is moved, but thinks it is too much. So she takes inn by the hand and they leave school. Rory is thanking Sam for being a great Christmas sponsor, showing him the real meaning of the holiday. They are on the street, ringing a bell to raise money for those less fortunate. Rachel and Finn put the money from the return of the earrings, and the iPod she bought for Finn. And they help the boys ring that bell. After all, Christmas is for giving, right?