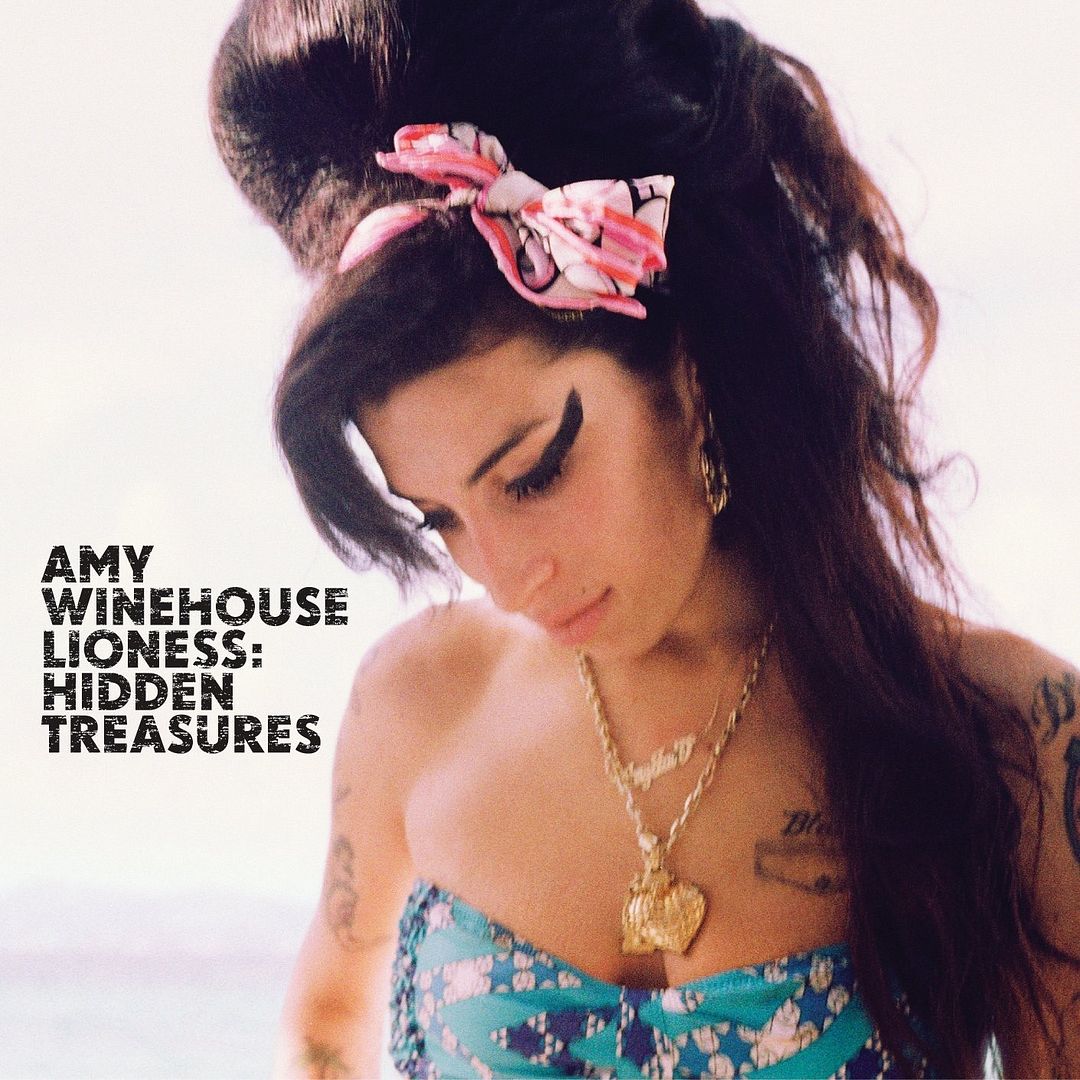 Island Records, in association with the Winehouse family, have released Lioness: Hidden Treasures. The 12-song collection is a combination of demos, new material, and other versions of great songs done by Amy. The front cover features a picture taken by Canadian rocker Bryan Adams. The album starts off with a reggae-infused version of
Our Day Will Come
, the very popular hit by Ruby & the Romantics in 1963.
Between The Cheats
has a delicious retro feel, despite being recently written by Amy & Salaam Remi. Next up is
Tears Dry
, written by Winehouse, Nickolas Ashford, and Valerie Simpson. It was written for the 2006 release, Back To Black. Amy wrote lyrics to the music by Ashford & Simpson's
Aint No Mountain High Enough
. This recording is the original ballad version Amy intended. That is followed by Carole King & Gerry Goffin's
Will You Still Love Me Tomorrow
, first a hit 50 years ago, in 1961. Next up is
Like Smoke
, written by Winehouse, Salaam Remi, and Nasir Jones, a delightful retro song with Nas adding in an anachronistic rap. There is a demo version of The Zuton's song
Valerie
, originally recorded with British rocker Mark Ronson. Here is a taste of the album, a preview of all the songs.
There is an interesting version of
The Girl From Ipanema
, a jazz-flavored bossanova. The next track,
Half Time
, is a beautiful R&B song written by Winehouse. That is followed by
Wake Up Alone
, a new recording of the song written by Amy and Paul O'Duffy.
Best Friends, Right?
is another original by Amy, showing her regaining her form quite nicely. The first single off the album was released some time ago.
Body and Soul
, the iconic song written by Robert Sour, Frank Eyton, Edward Heyman, and John Green, is a beautiful duet with Tony Bennett.
The album closes with a heart-wrenching cover of Leon Russell's great
A Song for You
. You can find the album on iTunes
here
, and on Amazon
here
. This is the first official compilation of Amy's music released since her passing. It was overseen by her family, as well as musical collaborators Mark Ronson and Salaam Remi. The money made will be put into the Amy Winehouse Foundation, "to support charitable activities in both the UK and abroad that provide help, support or care for young people, especially those who are in need by reason of ill health, disability, financial disadvantage or addiction." You can find out more about the Foundation by visiting their official website
here
.