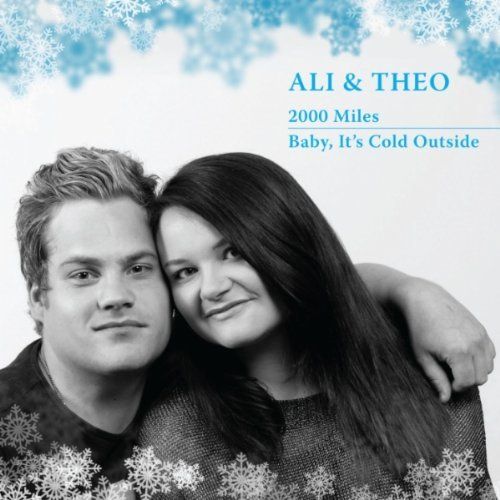 A couple of years ago, Theo Tams got together with fellow Canadian singer/songwriter Ali Slaight to record
Do You Hear What I Hear?
for the War Child charity. They did a wonderful job with it, and I was thrilled to buy it. Give a listen here.
This season, they released wonderful covers of
2000 Miles
and
Baby, It's Cold Outside
. Both songs have been getting airplay on Canadian radio, and I was happy to add them to my collection. In fact, last week, 2000 Miles mad it into the Top 10 in the Canadian music charts. You can find those on iTunes
here
, and on Amazon
here
. You can find Theo on Twitter
here
, and Ali on Twitter
here
.