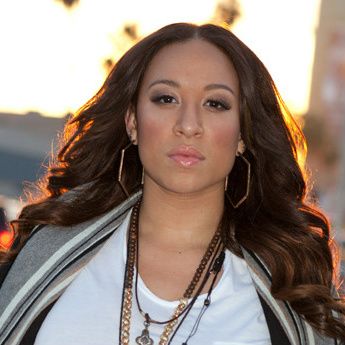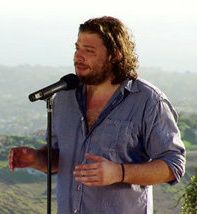 Clockwise: Marcus Canty; Melanie Amaro, Chris René, and Josh Krajcik;
.
We are reminded of the eight performances from the four contestants last night, as well as the judges comments. The first few minutes are all "sturm und drang," with the music and lighting effects that bring to mind high drama. After the judges are introduced, we hear there were 30 million votes placed last night. With that, he brings out the contestants to perform a mash-up of the following two songs. They start with
Blackstreet
's 1996 hit,
No Diggity
, and use
Tears For Fears
1984 hit,
Shout
, as a chorus of sorts.
Soon, we again revisit last night, checking in on each song, and judge's spat. We check in with the judges, and Paula pulls out
Chris René
and
Josh Krajcik
as the high points, and adds
Melanie Amaro
on
Feeling Good
. Nicole agrees, and LA admits to being a bit nervous, fearful he might loose a boy tonight. After a commercial break, Steve Jones introduces
Florence And The Machine
to sing Spectrum from the album
Ceremonials
.
Florence Welch is in exceptional voice, and puts on quite a show. It was wonderful. But soon it is back to the competition, and Paula leads everyone on a comparison of the remaining acts.
Marcus
is thought of as the Entertainer, while
Chris René
is the original.
Josh
has a voice made for Pop/Rock/Soul music, and
Melanie
has a voice like honey. Both are radio-ready. Steve Jones calls them on stage. We are reminded there is no competition tonight, the top-three vote-getters go to the finals. The first act through to the finals is
Chris René
. The second act through is
Melanie Amaro
. That leaves two to fill in the remaining spot in next week's finals, and an obvious chance to take a commercial break.
When we come back from the break, The introduce Nicole to sing her latest single,
Pretty
. Well, I can't find a video of this anywhere. It is from the album
Killer Love
.
She gyrates and contorts on the stage, but not enough to distract from the rather pedestrian vocal delivery. She is quite happy, and Simon makes fun of her critiques in a rather amusing way. But I am bored, and ready to move on. Thankfully, they bring on another commercial. We come back to Steve Jones, with his rather innocuous cardboard delivery on everything, to discover that
Melanie
and
Chris
are excited and grateful to be through to the finals. So Marcus and Josh are back with their mentors, LA and Nicole. The person making it to the finals next week is Josh
Krajcik
. This means
Marcus
is finally heading home. He says it isn't the end, despite what the track record of reality television talent is.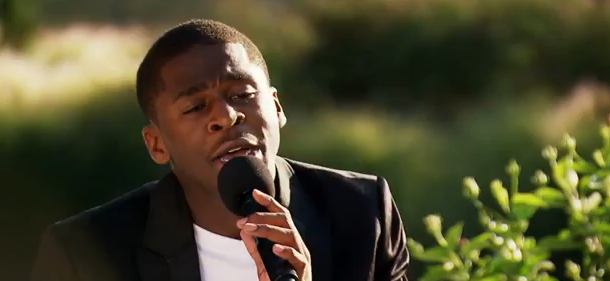 So next week is the final performances, featuring
Chris René, Melanie Amaro, and Josh Krajcik
, will be next Wednesday, December 21, on your local Fox station.