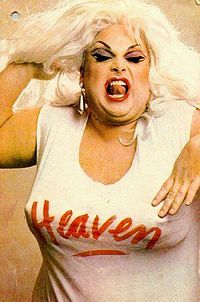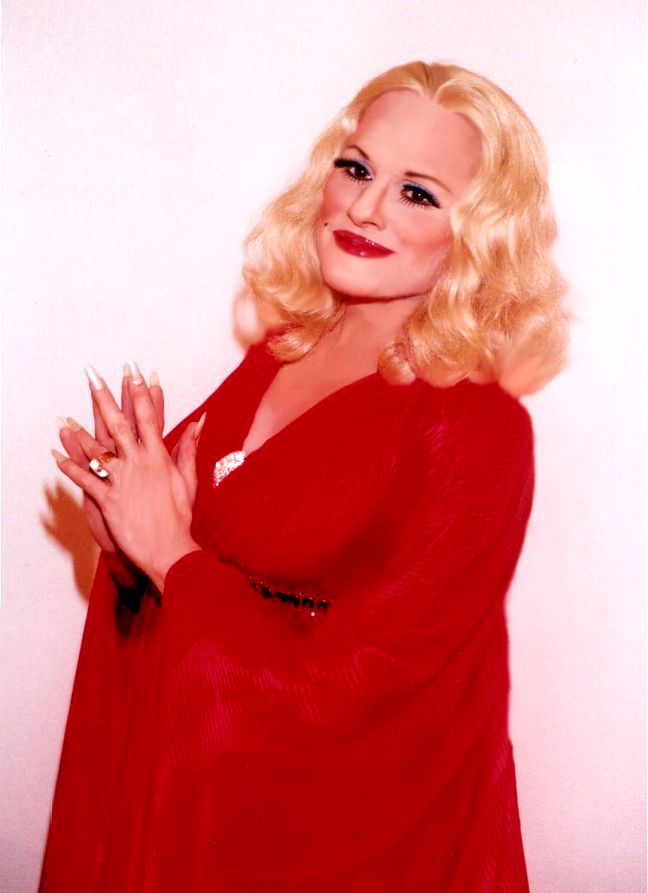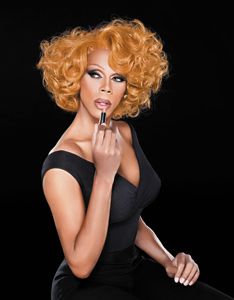 Clockwise: Divine, Jim Bailey, RuPaul and Jackie Beat.
I remember when there was nothing more fun than to go out on a Friday night, and catch a drag show. Hell, I remember when going home after working in Greenwich Village and the subway trip home would be a drag show!I also remember a time when there was no greater drag queen, or female impersonator as he was known. He appeared on television shows, and would perform as Bette Davis, Joan Crawford, or Barbra Streisand. Here, he plays Miss Peggy Lee and sings
Fever
.
And thanks for John Waters, the world got to know and love a drag queen named Divine. After appearing in cult classics like
Pink Flamingos
and
Females Troubles
, Divine, born Harris Glenn Milstead, scored a career with bravura performances on Hi N-R-G dance songs like
You Think You're A Man
.
The next in a long line of great drag superstars is our first real supermodel, RuPaul. I remember RuPaul in the 80s, playing around town. I had worked on some corporate gigs with an adorable Randy Barbato, who spoke of this new act he was working with. Later, I would see RuPaul performing in the Village. Randy went on to be a producer on Ru's early projects, including
SuperModel (You Better Work)
. Later, Ru would have another hit with
Cover Girl
.
Roseanne Barr thinks "Jackie Beat is the greatest drag queen on earth." Who are we to argue? Jackie certainly has her own style, Here is a 2007 video of Jackie with her own very particular take on the Sir-Mix-A-Lot mega-hit,
Baby Got Back
. Only, with Jackie on the microphone, it is
Baby Got Front
. This video might not be appropriate for viewing in your office, or with children.
Enjoy your Friday night!