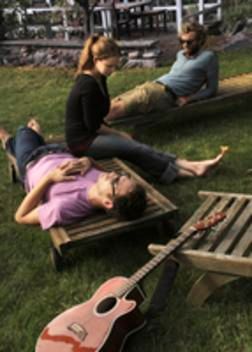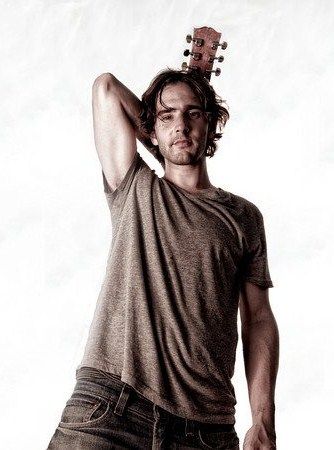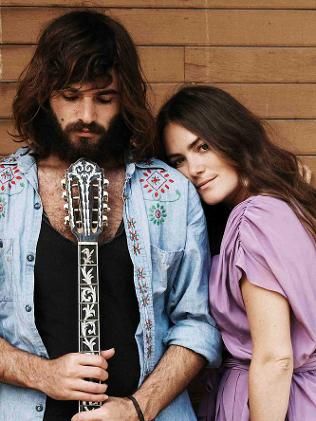 Clockwise: Hotels & Highways, Nathan Leigh Jones, Angus & Julia Stone, and Mikey Wax.
With my next to the last post in 2011, I thought I would try to show some appreciation for some of the breeders on my playlist. Look, I know you must feel like a real minority on my iTunes playlists, but you really are appreciated. I refuse to discriminate against you just because of who you sleep with. That said, there was some great music from this group, and I loved listening to that music whenever I could.
I first found out about the music of Hotels & Highways because I was a big fan of Syd's music. So when he got together with Lisa Piccirillo and Patrick Thomas, I couldn't wait to hear what came of it. When they released
Lost River
, I was blown away, and couldn't hear it enough. They fuse together the rootsy sound with a modern edge like few can, and made a great, complete album. Watch this video from a live performance of
Train Whistle
from their debut.
You can purchase
Lost River
from
iTunes
and
Amazon
.
I have David Raleigh to blame for my preoccupation with the music of Nathan Leigh Jones. David and the handsome Aussie are friends, and Nathan has produced some music of David's, including the beautiful
That's What Friends Are For
with Raleigh, Sir Ari Gold, Alan Cumming, and Billy Porter. But it was his great music that really won me over, from his 2008 EP,
The Way I'm Missing You
, to the newly released
Sooner Or Later
, I just love it all. In fact, I had to go to New York City to see Jones and Raleigh perform with my dear friend David Dust, and it was a magical night. Only recently, Nathan released the video for
Beautiful You
, off the latest album.
You can purchase
Sooner Or Later
from
iTunes
and
Amazon
.
I still remember the point when I first decided I would be a Mikey Wax fan for a long time to come. It was when I happened across his video for La Vie En Rose, looking for something to use on the blog. Well, I hit play, and developed a big crush on him, one that has not ended yet. I bought the last couple of EPs and a full album he put out, but with the release of his latest album, I was blown away. Mikey focused his energy on the music, and put out a Pop wonder called
Constant Motion
. I just love it, and think it should be a mandatory listen for all music lovers. Give a listen as Mikey sings
Counting On You
, which has recently started to get some airplay on the radio!
You can purchase
Constant Motion
from
iTunes
and
Amazon
.
I don't know where I've been for the last few years, but for some reason, it hasn't been on the same plane as Australian siblings Angus & Julia Stone. However, since finding them, I am completely loopy about their quirky music, and lap it up like it was pudding. I found some of their older music, and love it, just like the latest stuff. And it doesn't hurt I am totally crushing on Angus, damn, he's beautiful. They started the year with a single at the top of the Australian charts, and soon that song made it on to a commercial in the US, and I discovered my new obsession. Watch the video for
Big Jet Plane
off the album
Down The Way
.
You can purchase
Down The Way
from
iTunes
and
Amazon
.