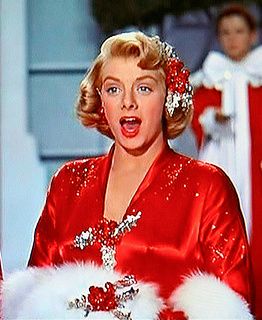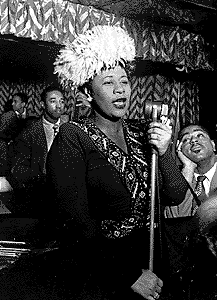 Clockwise: Kate Smith; Doris Day; Ella Fitzgerald; and Rosemary Clooney.
I just put together what I think is an interesting collection of songs and singers to add to your holiday cheer. I will start with a singer who had perhaps most known to me for singing
God Bless America
. The song was first played before a Philadelphia Flyers hockey game in 1969, and was played before certain home games. Legend grew, and it was thought that with the power of Smith nd that song, the Flyers were nearly unbeatable. I grew up hearing that. So I was quite pleased to find this clip of Kate Smith singing her RCA Victor recording of
Christmas Eve in My Home Town
on the
Bing Crosby Hollywood Palace Christmas Special
.
The Doris Day Show feature the forever beautiful and pure actress from 1968 to 1973. Each season, of course, they would do a holiday-themed episode. In 1970, Day sang
Silver Bells
, composed by Jay Livingston and Ray Evans for a movie soundtrack in 1951. It quickly became a favorite of singers and audience alike.
As if making the 1954 movie musical White Christmas wasn't enough to make her a regular part of the holiday season, her silky-smooth voice singing jazz standards would do the trick. Here she is, singing
The Christmas Song
on 1965.
Is there ever a time that listening to Ella Fitzgerald sing is not a great thing? No, I didn't think so. I could listen to Ella ever day, and never get bored. So It was a no brainer that she be a part of the holidays. In this clip, she sings
Good Morning Blues
.