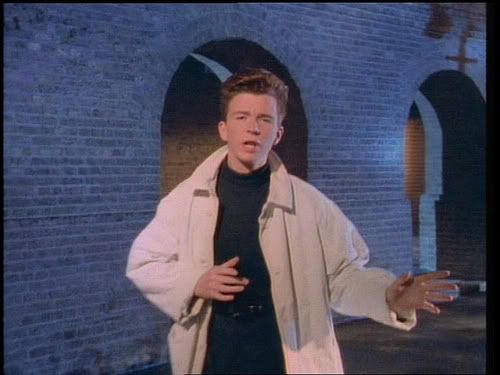 I know I might be losing 'cool points' for this, but I really enjoy Rick Astley. I love his voice, did way back when as well. I love music, and am especially fond of great Pop music. And God knows, he did make that. He broke on the music scene in 1987, starting in the UK and working his way around the world. The big hit was
Never Gonna Give You Up
, and it tore up the charts and was everywhere. It was followed by
Together Forever
, another pop song with an R&B flavor. I can't imagine how many times I danced to his music on the dance floor at a variety of clubs in several cities.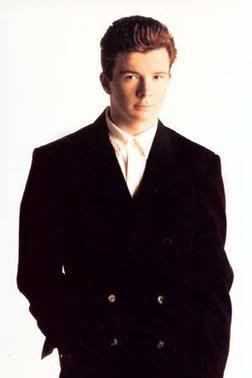 In 1993, he released the album
Body & Soul
. I really like that one, especially the song
Cry For Help
. This CD had the strongest R&B vibe to date, which worked really well with his deep baritone voice. Like many of us during that period, Rick went through many a different haircuts, but always keeping the trademark red color.
In 2005, Rick put out a CD named
Portrait
, a collection of songs from different eras, all sung wonderfully, with his own spin. I love it, and listen to it still. Again, his voice is perfect for the material, from
Nature Boy
to to
Vincent
to the theme from Love Story,
Where Do I Begin
. I am very fond of his recording of
Cry Me A River
, with a particularly masculine take on it.
It is said Rick has sold over 40 million albums worldwide, and I certainly can account for a couple of those. In 2008, Rick was awarded the MTV Europe award for
Best Act Ever
. For more about Rick, visit his website
here
.