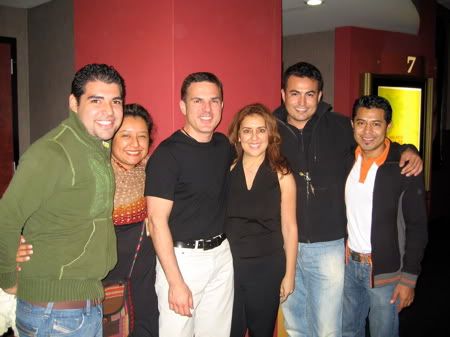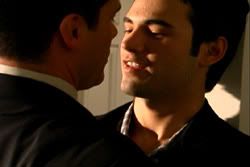 Top: Cast & Crew; David Beron and René Alverado.
Over the weekend I saw the movie
East Side Story
on LOGO once again, and it reminded me just how much I enjoy it. Young (and hot) Diego, played by the gorgeous René Alverado, lives and works with his grandmother, played with true charm by Irene DeBari, owner of a restaurant in what used to be a Hispanic neighborhood that is changing with gentrification to be a gayborhood. Diego has been seeing realtor Pablo, played by sexy David Beron, a closeted man. After Diego is outed by his aunt, played in glorious over the top fashion by Gladise Jimenez, Pablo asks her out to avoid being labeled in the community.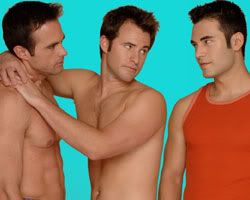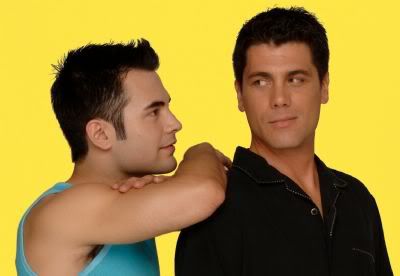 L to R: Steve Callahan, Cory Schneider, René Alverado, René and David Beron.
Then Diego meets Wesley, played by hottie Steve Callahan, whose boyfriend Jonathan, played with the right amount of bitchiness by Cory Schneider, does not appreciate the attention they pay one another. The story plays out with various amounts of humor, sweetness, love and hate, the whole time the audience pulls for Diego to get everything he wants.
East Side Story is the directorial debut from co-writer Carlos Portugal. He did a great job, and I am proud to have this in my collection. You can buy it for under $20
here
. I also know my friend
David Dust
must love this movie and all the lovely papis.