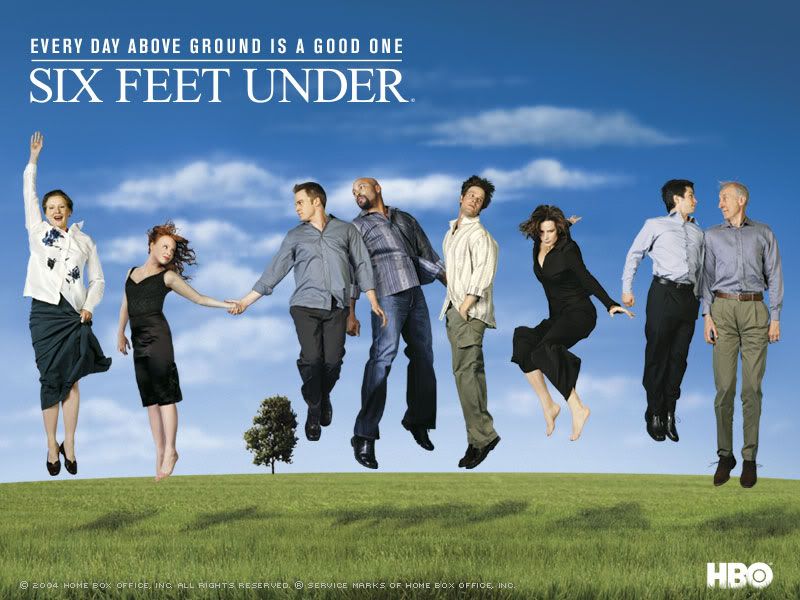 From L to R: Frances Conroy, Lauren Ambrose, Michael C. Hall, Mattew St.Patrick, Peter Krause, Rachel Griffiths, Freddy Rodriguez and James Cromwell.
On August 21, 2005,
Six Feet Under
aired the series finale, and the final 10 minutes of the show were, for me, the best 10 minutes of television ever, and certainly the best series finale I have ever seen.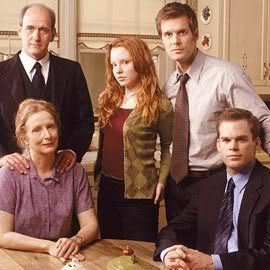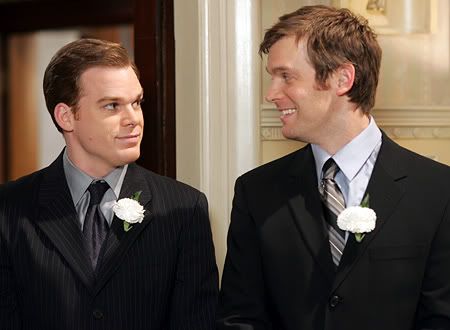 Six Feet Under was an HBO series created by Alan Ball which aired the premiere June 3, 2001. It starred a stellar cast which included Peter Krause, Michael C. Hall, Frances Conroy, Lauren Ambrose, Freddy Rodriguez, Matthew St. Patrick and Rachel Griffiths. The show was quirky at heart, being the story of a family-run funeral home, and seeing them tackle their demons. While there were plenty of pretty to go around on this show, nothing was quite as lovely as the couple of David & Keith, played by Michael C. Hall and Matthew St. Patrick.