Thirty years ago, I saw Bonnie Raitt in concert in Reading, PA, at the old Rajah Theater, which has since been torn down. I was a college student, and me and a friends decided we needed to see both her and the opening act, Leon Redbone. It was beyond expectations, a simply fantastic night.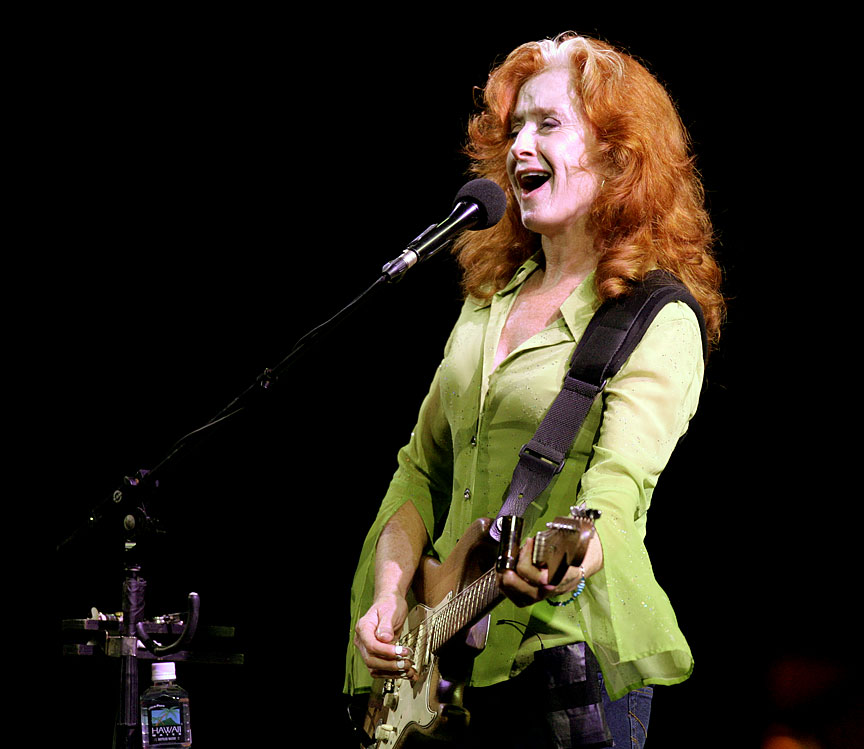 Bonnie released her first album in 1971, but it wasn't until the release of
Sweet Forgiveness
in 1997 she had her first taste of success with her cover of Del Shannon's
Runaway
. She gave it a strong blues feel, complete with the slide guitar. She is an amazing blues guitarist.
Bonnie didn't achieve the success most thought she would until 1989 with the release of
Nick Of Time
, which swept the Grammy Awards, and spawned several hit songs. There was
Have A Heart
and
Nick Of Time
. Then came the 1991 album
Luck of the Draw
,
Something to Talk, Luck Of The Draw, I Can't Make You Love Me
and
Slow Ride
. Bonnie was on a roll.
You can get more information about Bonnie Raitt from her official
website
.