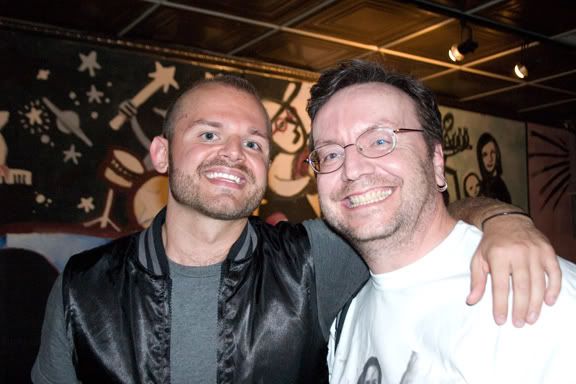 Aiden James & me after the show
.
So last night I went to see Aiden James live at the Tin Angel in Philadelphia. At first I was in a bit of a panic because I ran into some traffic in Philly, and instead of arriving at 7PM for the 7:30 show, I got there at 7:35. Thankfully, things were running a bit behind, and I missed nothing.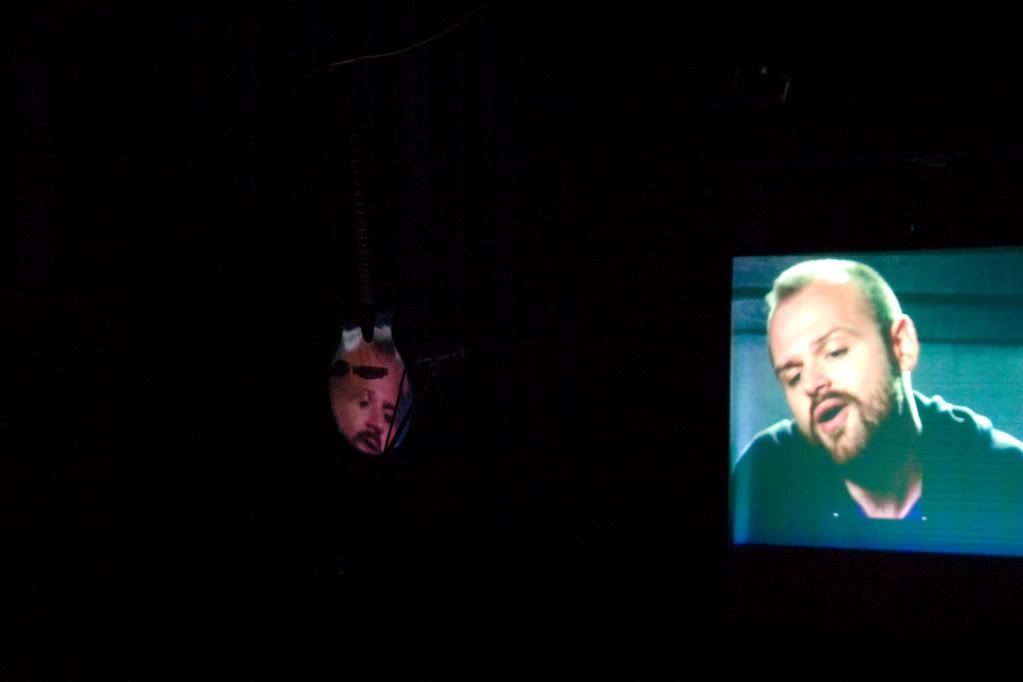 The first order of business was to watch his first music video for the title track of his CD,
On The Run
. The official debut was just a few weeks ago at QFest, the LGBT film festival in Philly. So the lights dimmed and the video started to roll on the screen set up on the stage. On stage right, Aiden's guitar was hanging on the wall, and I could sometimes see the reflection of the images in it. That was cool. Anyway, I enjoyed the video, and it was soon time to bring Aiden out.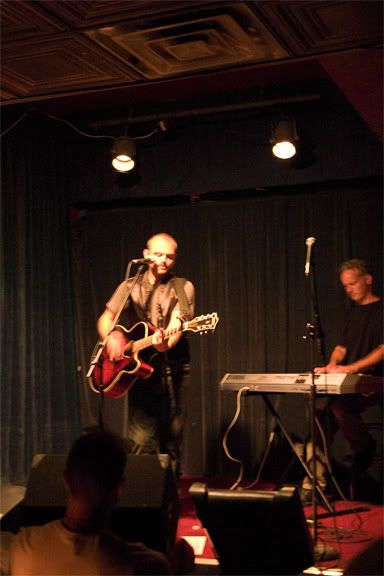 As I have come to expect, Aiden was great, his voice sounding perfect as always. Between songs, he was funny as he was telling stories about the songs, and then realized it was tougher to tell these things to the hometown crowd, 'cause all these people he might see on the street would know his business. This, of course, didn't really stop him. He played music off
On The Run
, as well as several new songs. The new stuff started getting me excited about what might be coming out next. After an encore, out came a cake to celebrate Aiden's 27th birthday, and the crowd sang for him. Then it was time to go, so I caught a moment with him and then headed for the car to drive to my sister's in New Jersey in preparation for the next show, tonight in Newark, the American Idol Season 8 tour with my friend Rickey. So, gotta get ready.