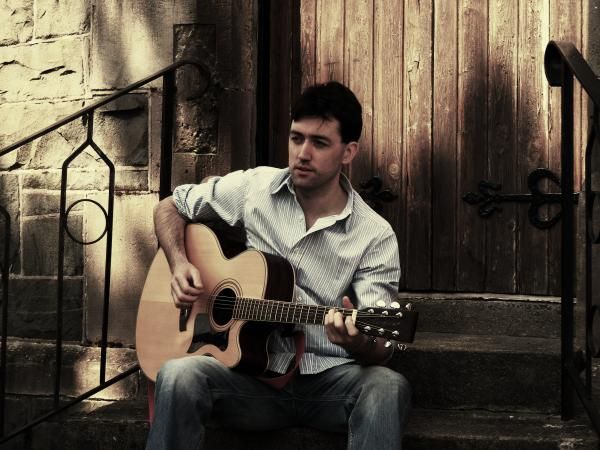 I have discovered that another of my favorite indie musicians, Chris Keys, has new music out. I was delighted to find New Day on iTunes, and make it a part of my music collection. First, let me reminisce a bit, to that fine day a couple of years ago when I ran across the music of a talented musician from Belfast, Northern Ireland. I was immediately charmed by the slight smoke in his voice, and such honesty in his words. I loved songs like
Shooting Star
and
Seven Seas
, and they quickly went into rotation on my iPod. I am amused that I can look back, and see that I first wrote about him on this blog more than two years ago,
here
and
here
. But that was then, and this is now. I recently downloaded his latest release,
New Day
, and find he still knows how to make music that charms me to the core. Take, for instance, the title cut,
New Day
. Listen and watch this sweet performance.
I thought that was wonderful, so sweet, so honest. The
New Day
EP is a six-song collection, settled with beautiful songs that tell great stories in the tradition of Irish music. And much like one of my favorite Irish singer/songwriters, Van Morrison, the final product is more than just a story, it is a wonderful journey connected to the soul. I love the ride he takes me on when he sings
Shadows
, a song off
New Day
.
Over the past few years, I heard a maturity in both Chris' voice, and his original material. The new music found on New Day just speaks to me so completely, so totally, I can't stop listening. One of my favorites is
You and I
.
The
New Day
EP is available on
iTunes
and
Amazon
. You can find out more about Chris Keys by visiting his official website
here
. You can also watch more live performances on his YouTube channel
here
.